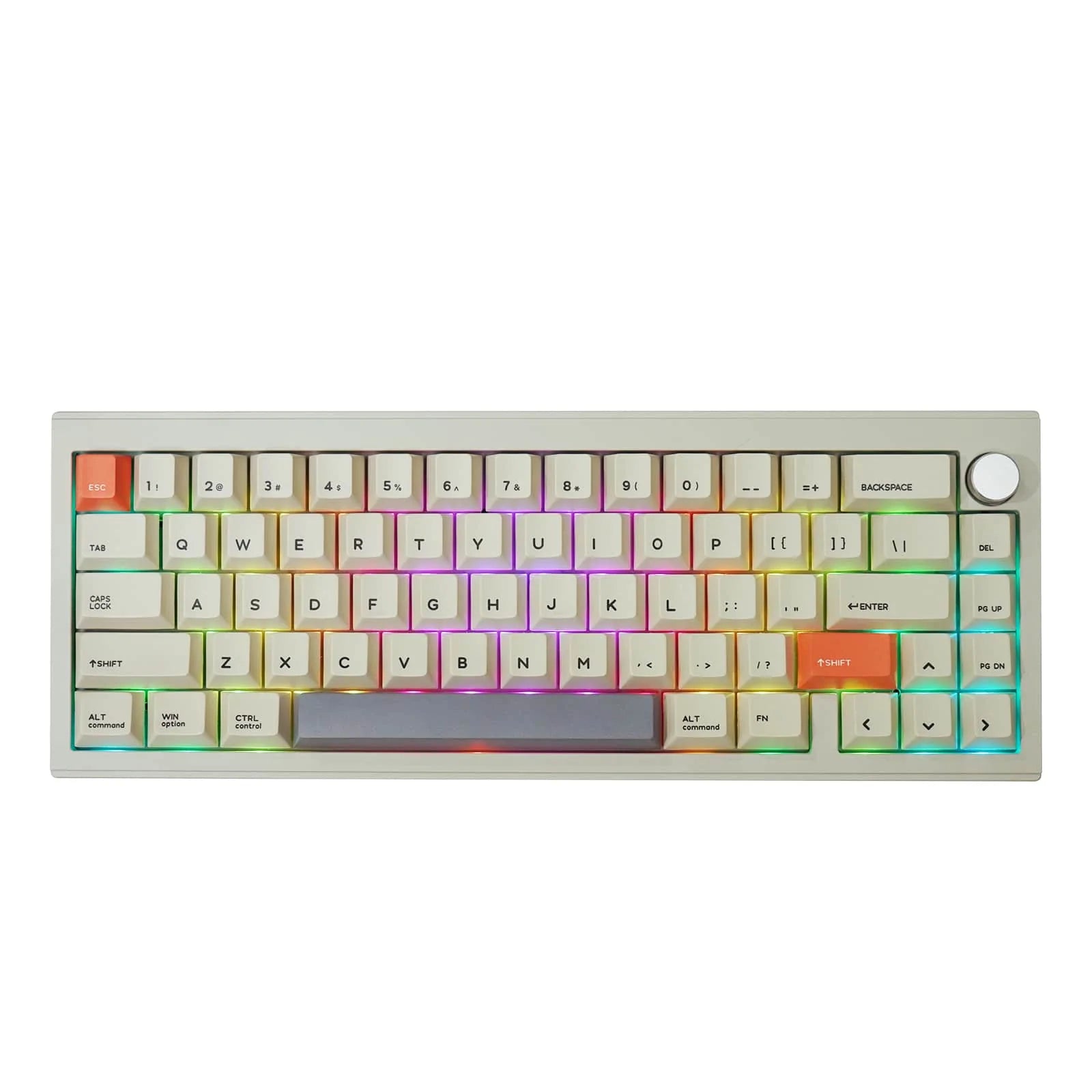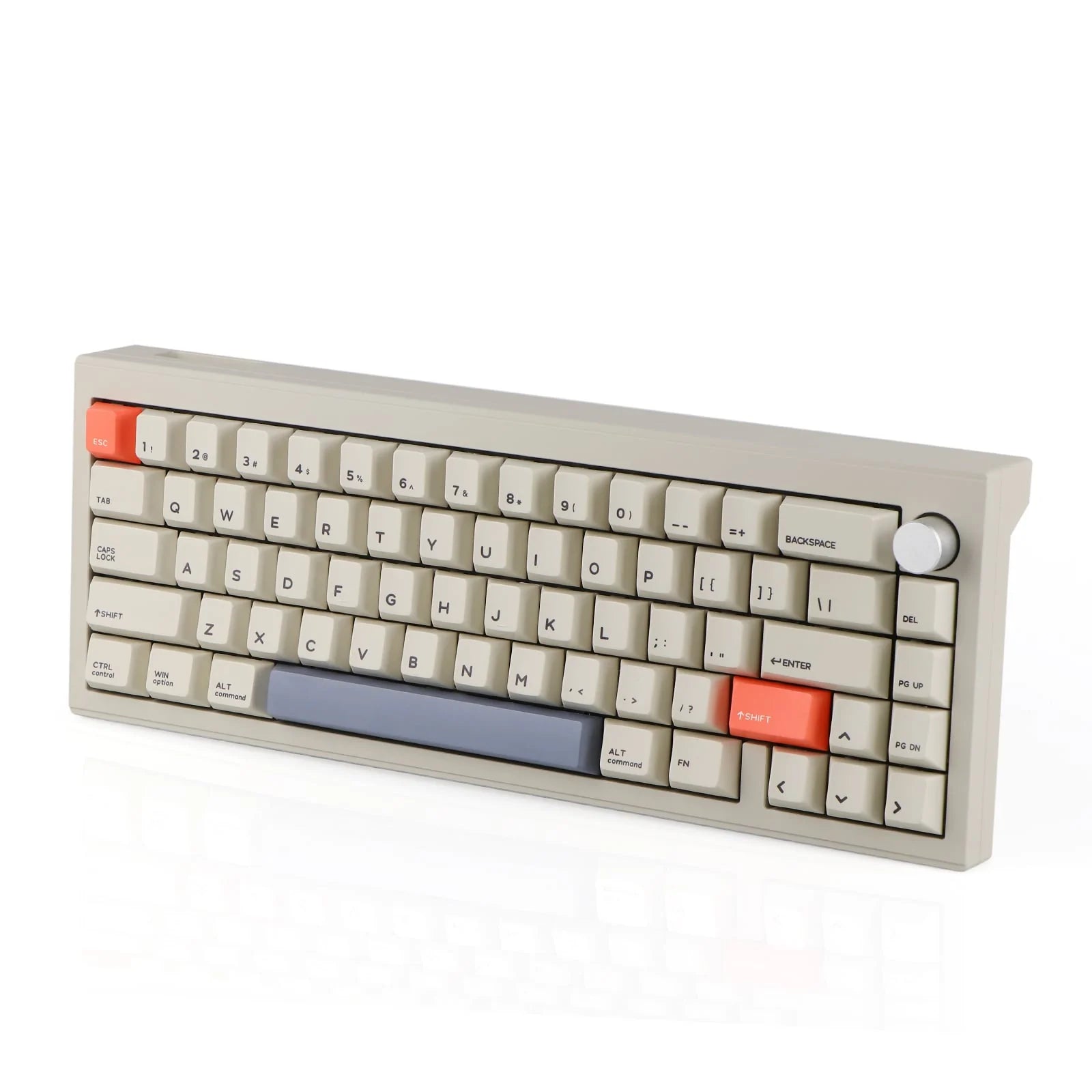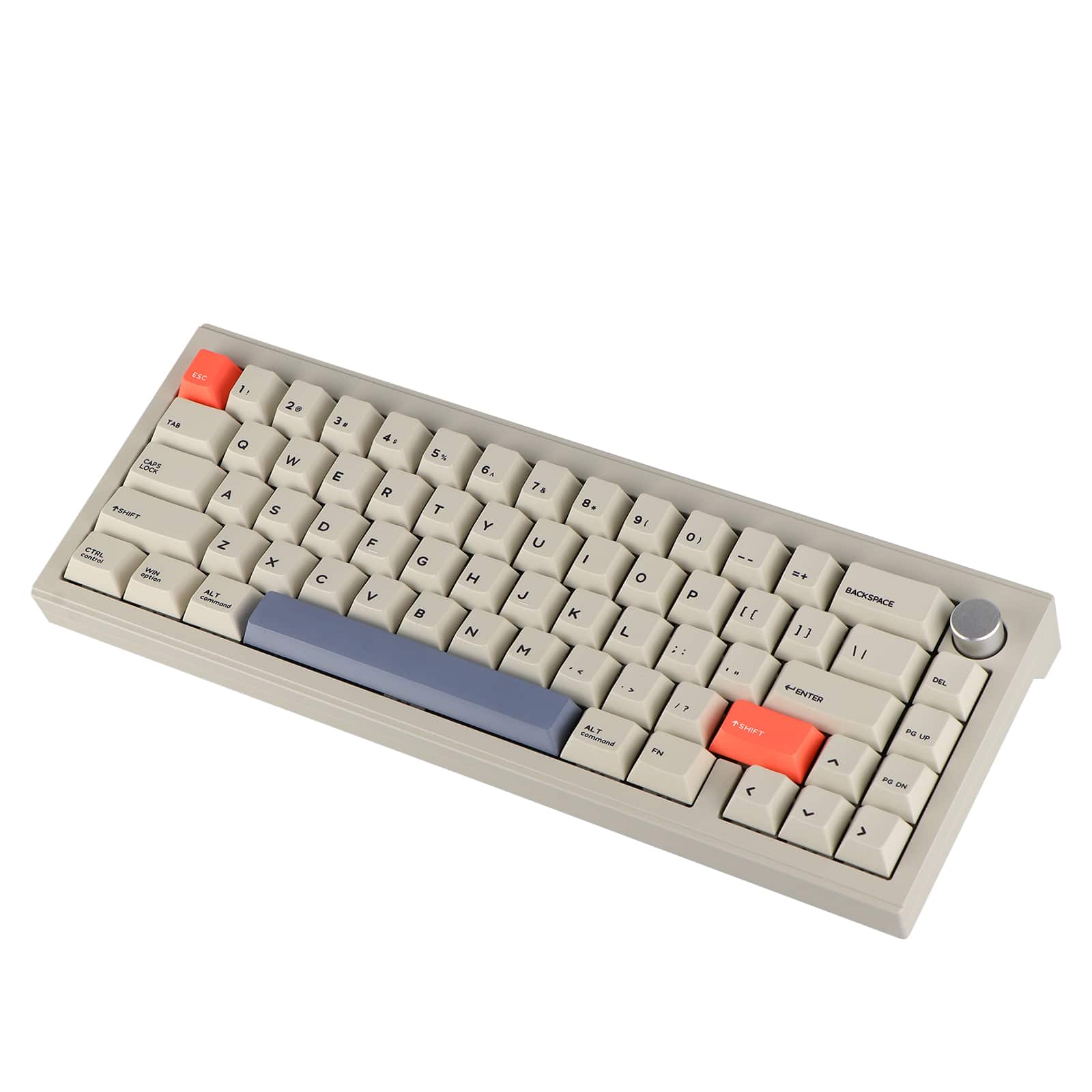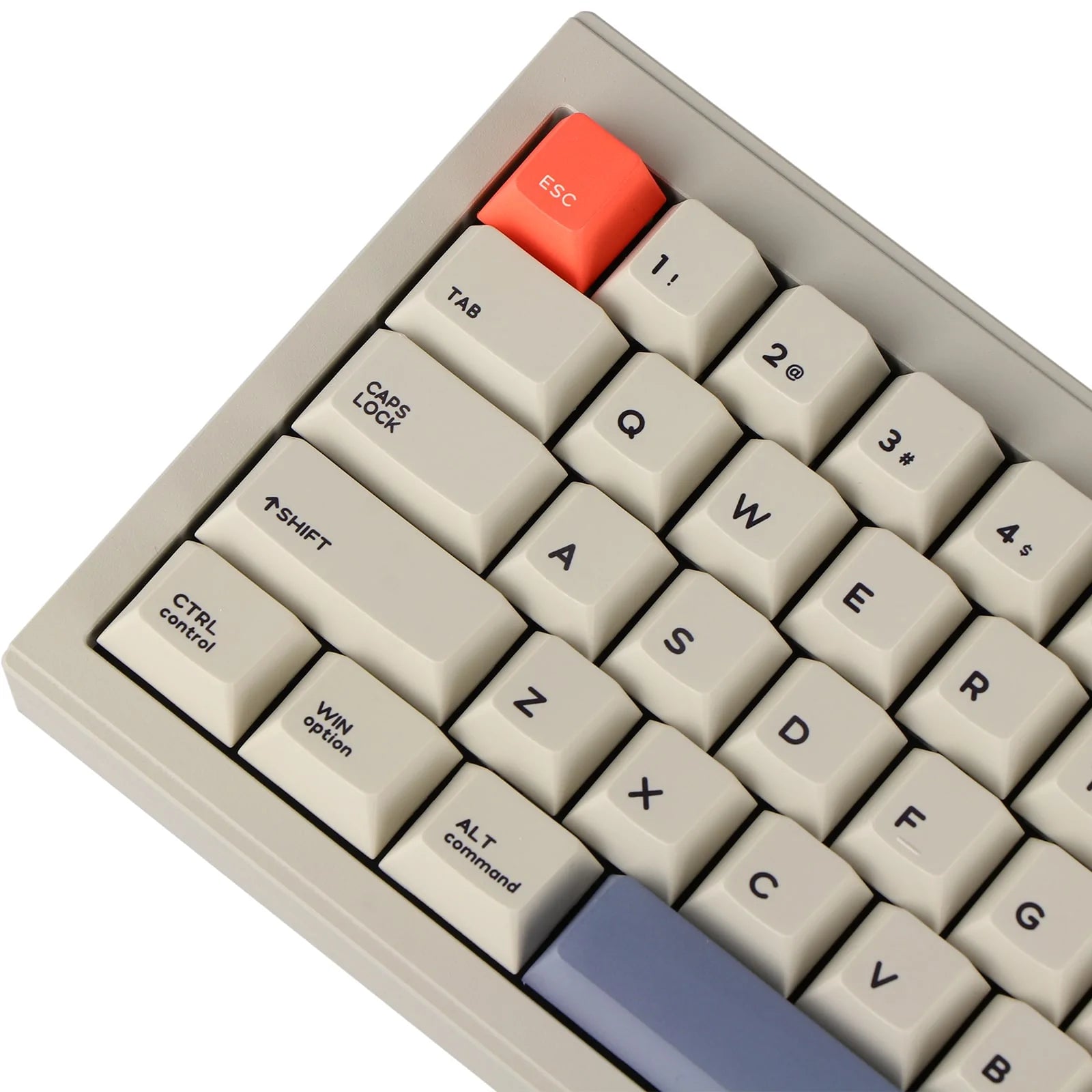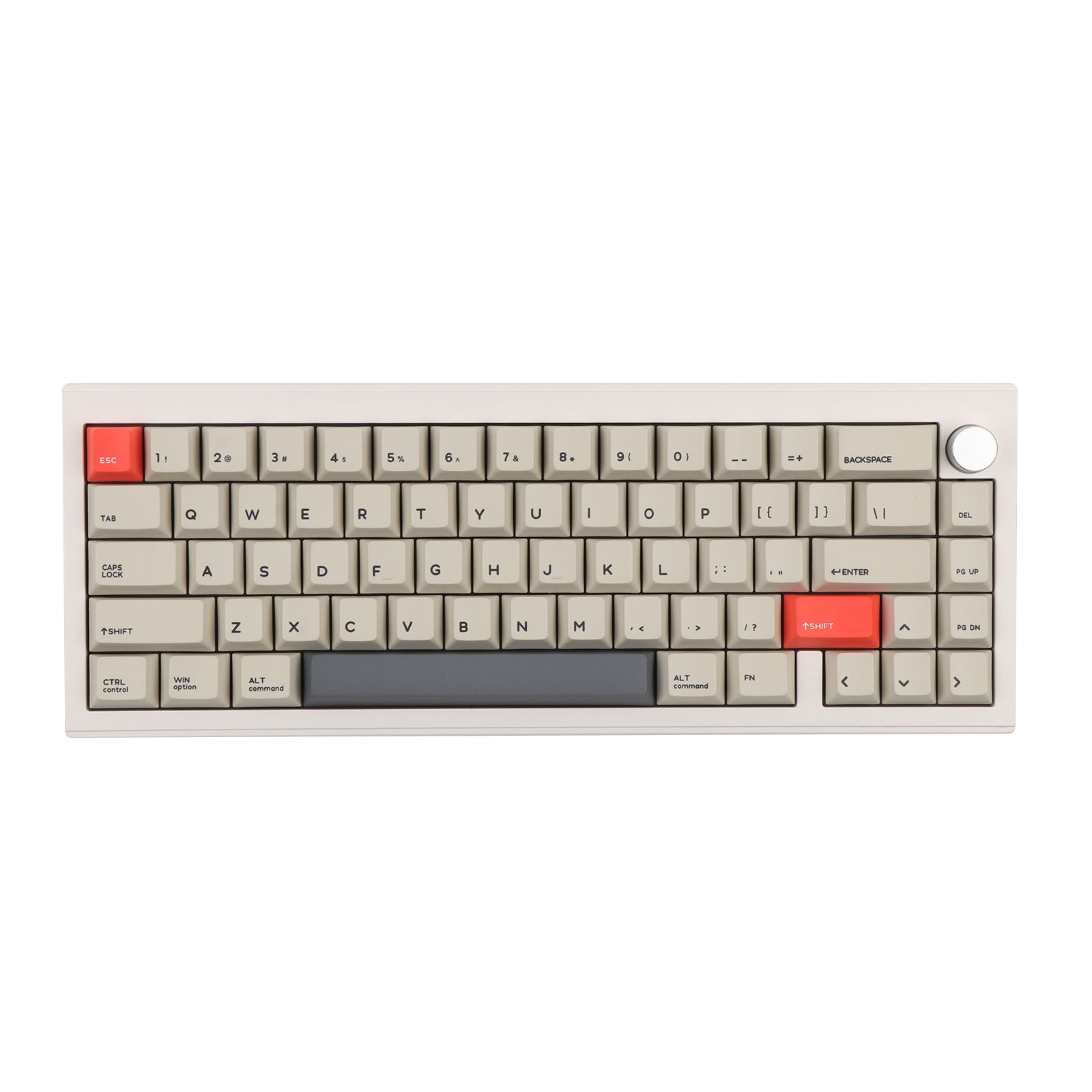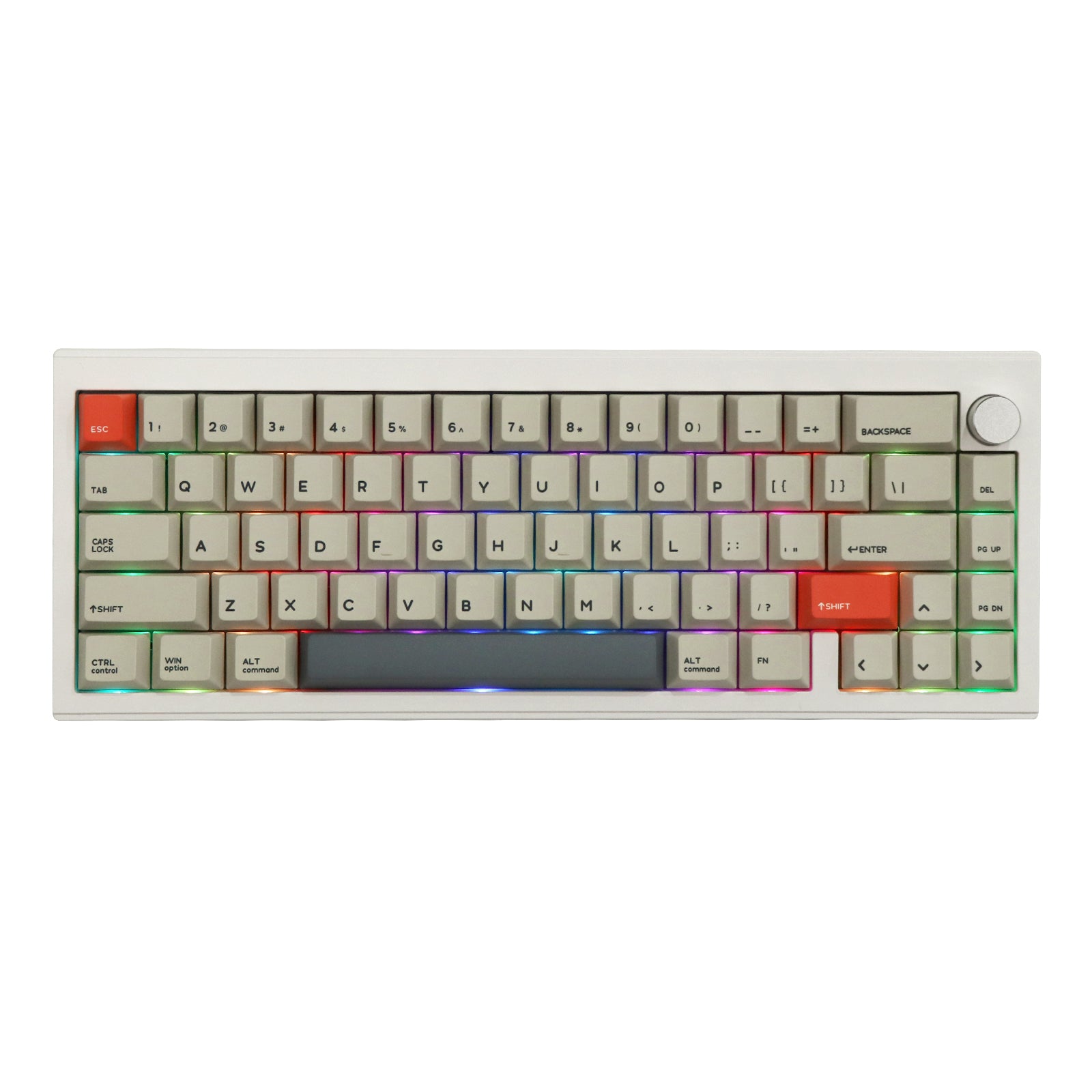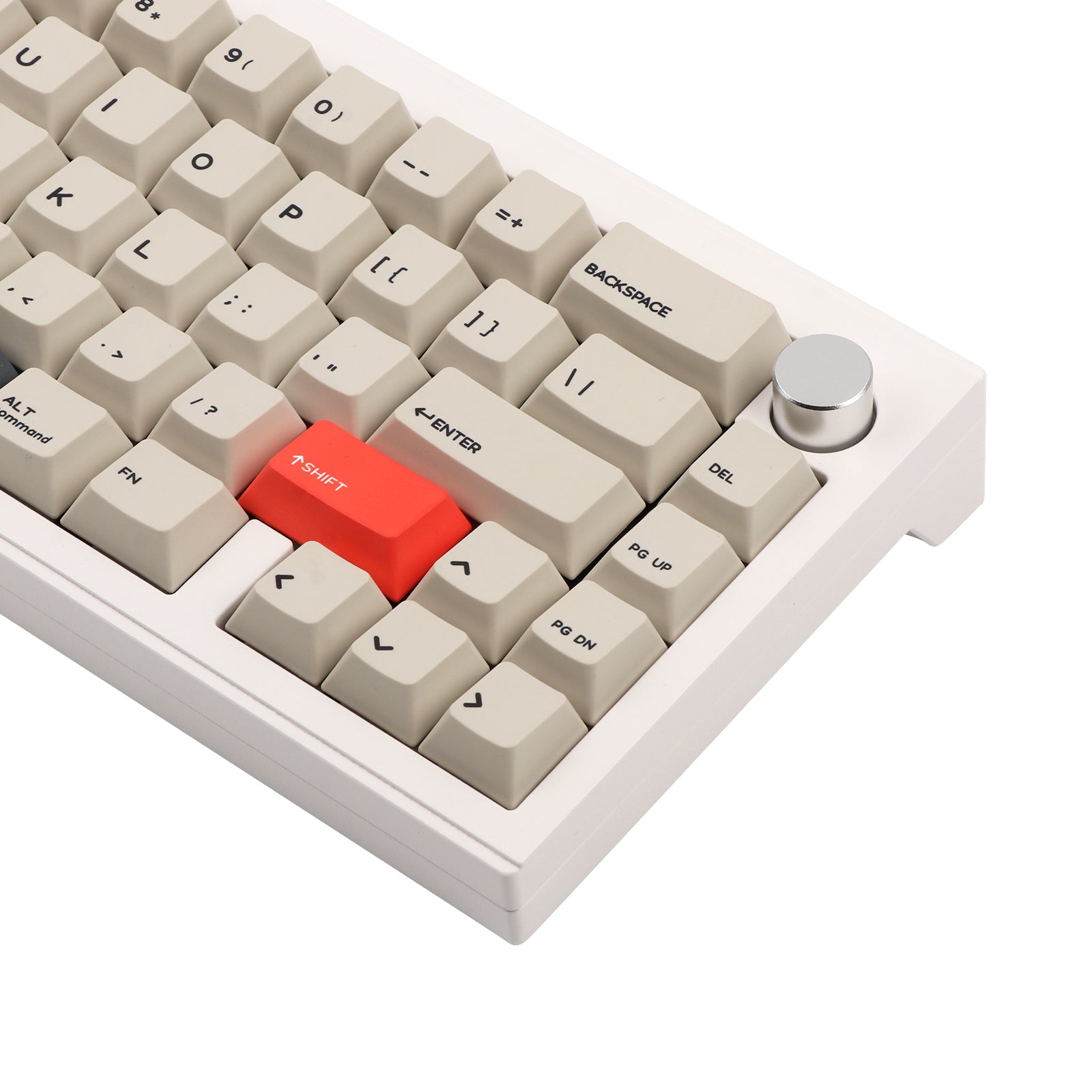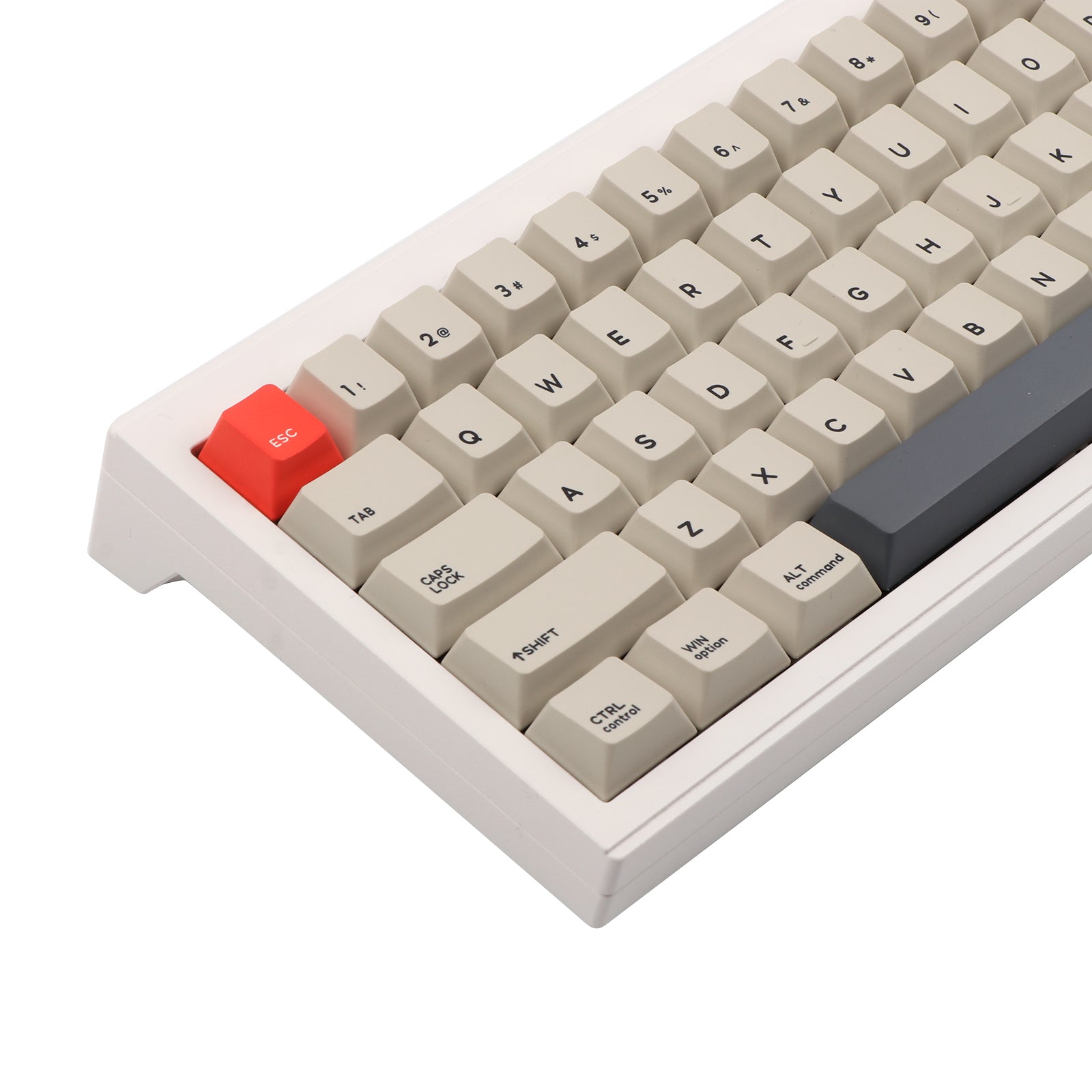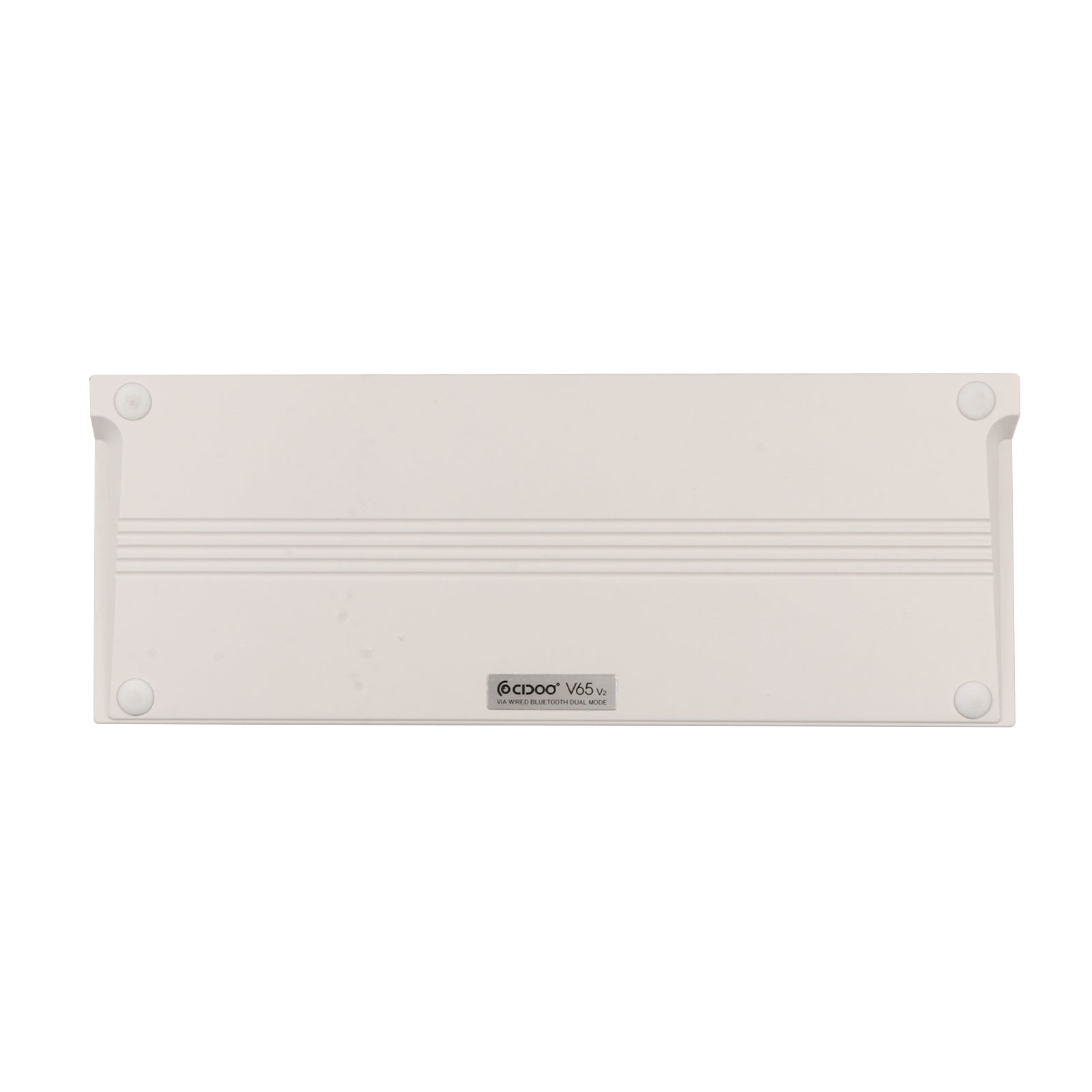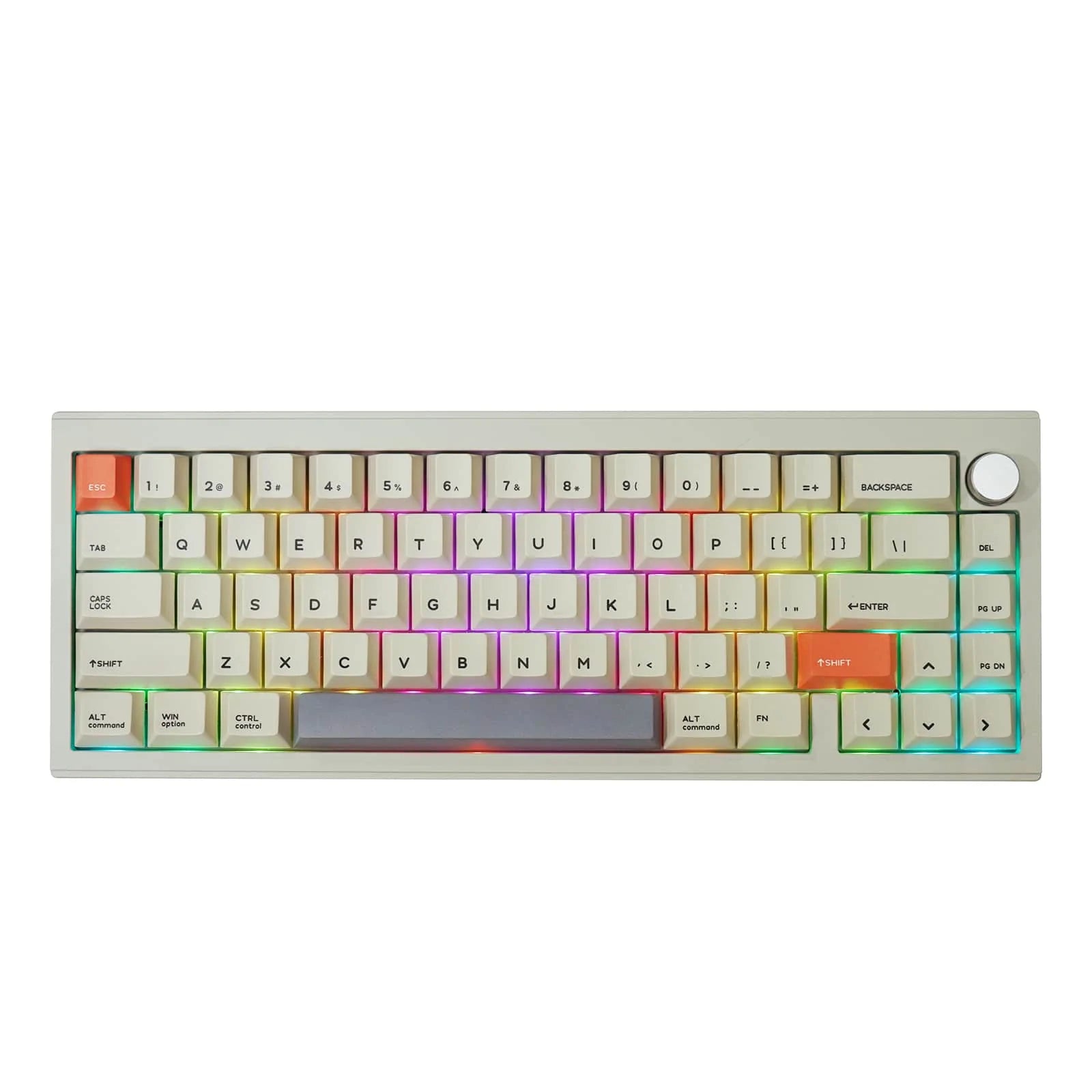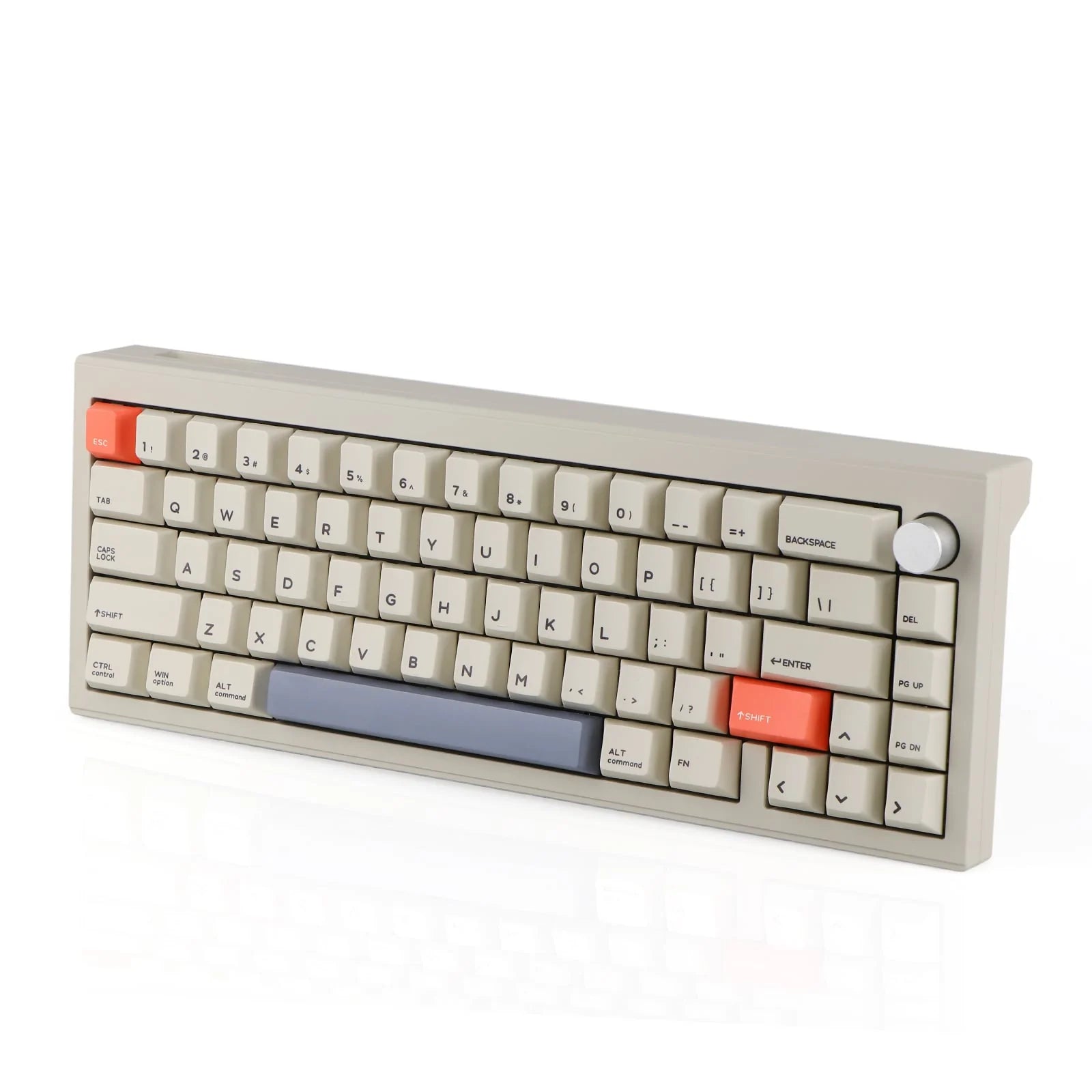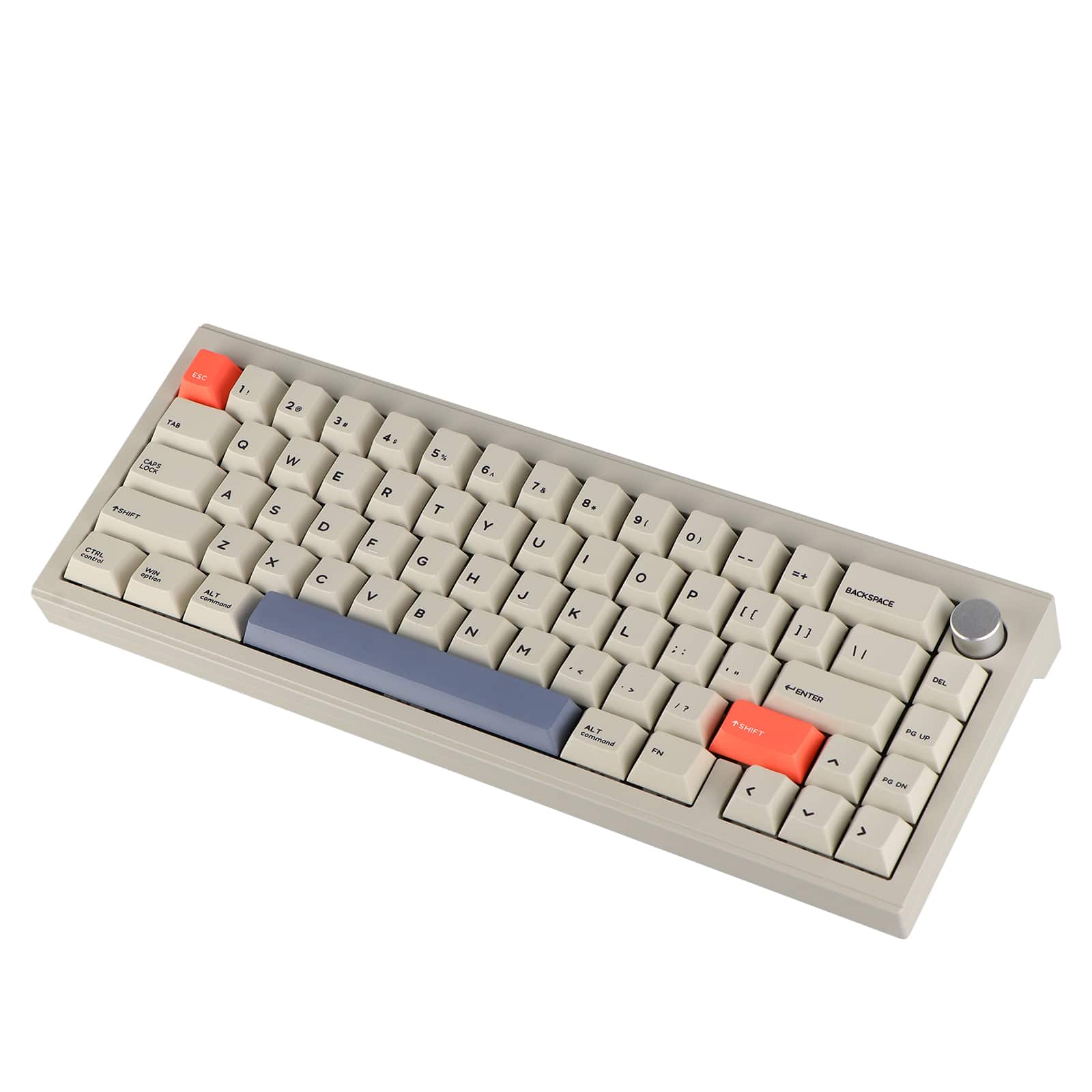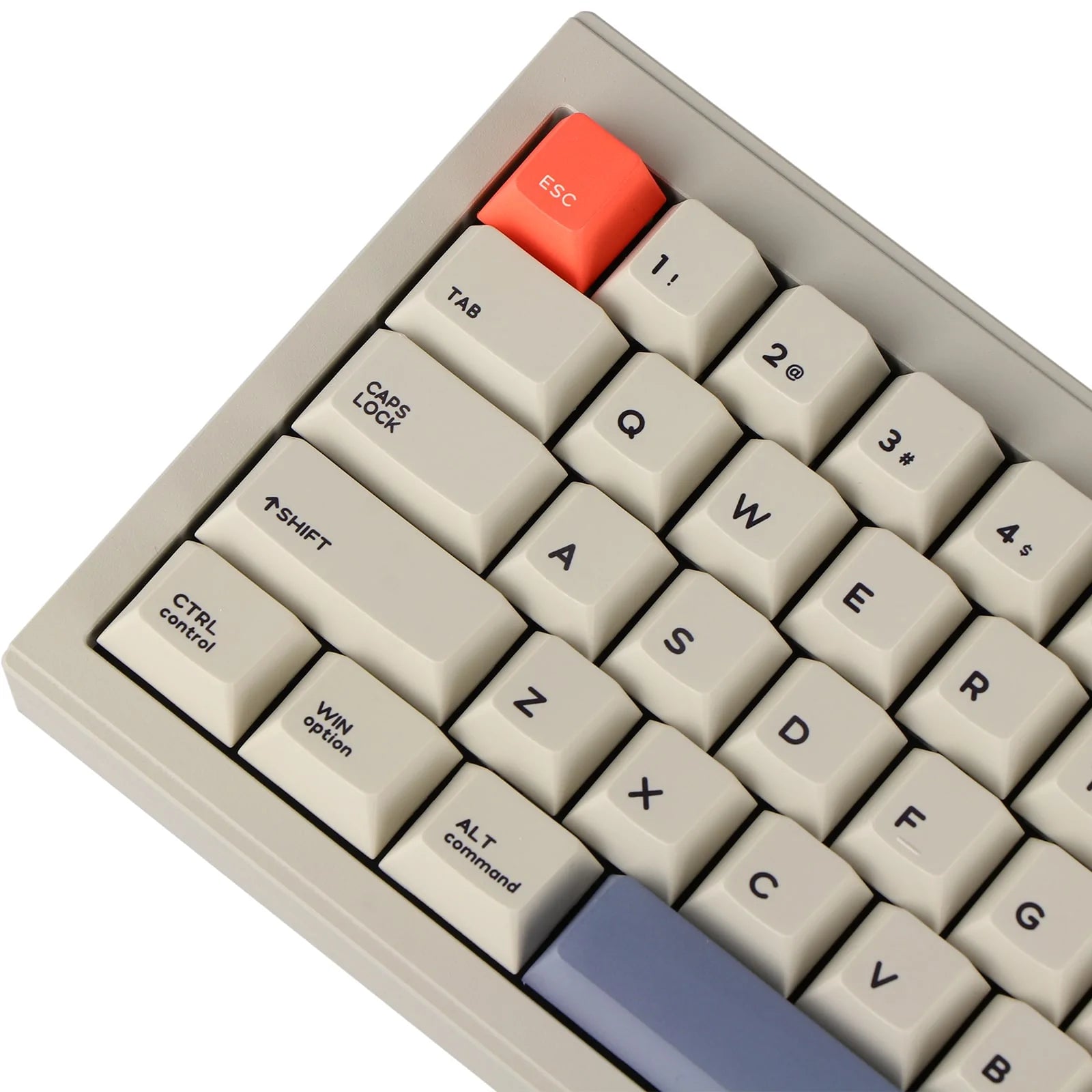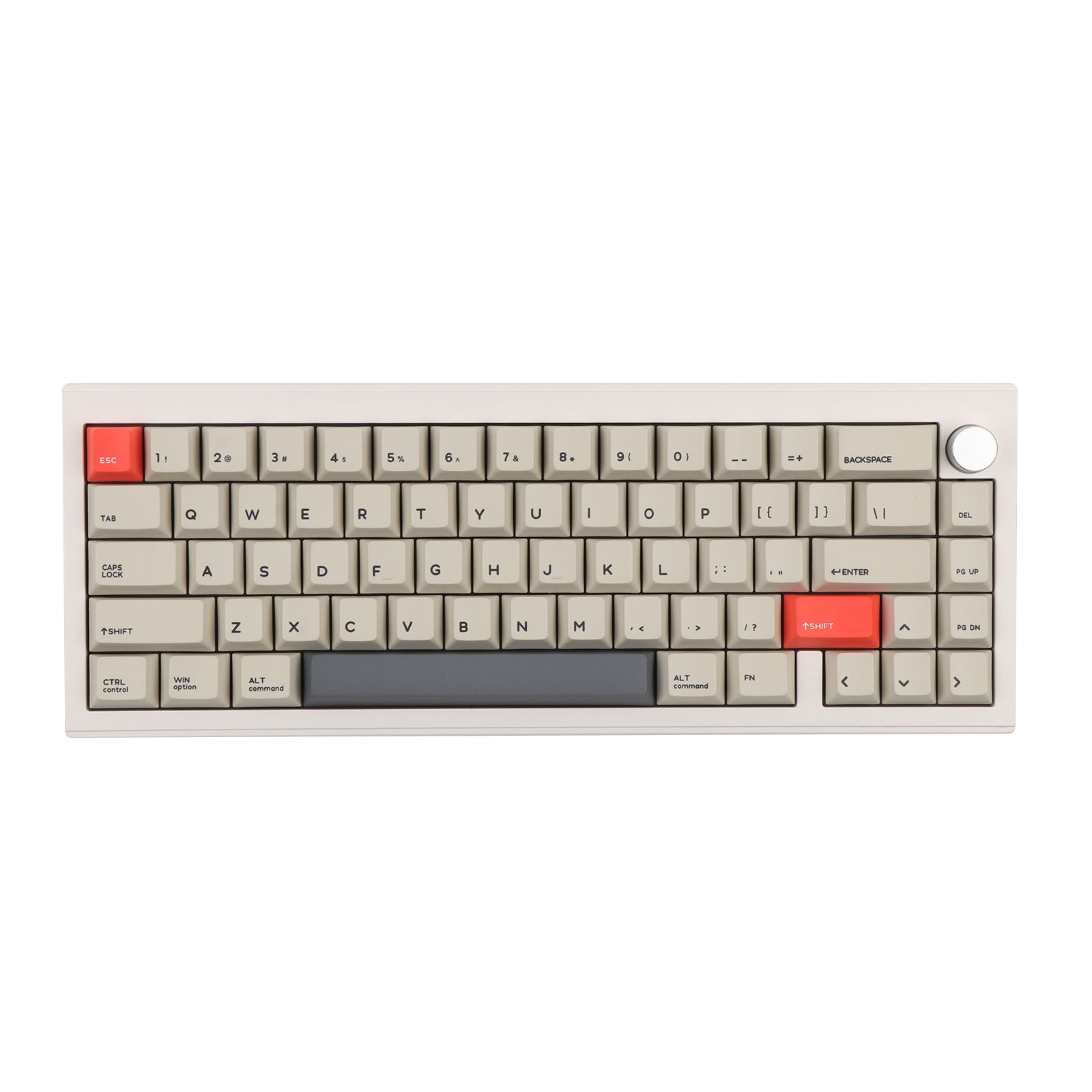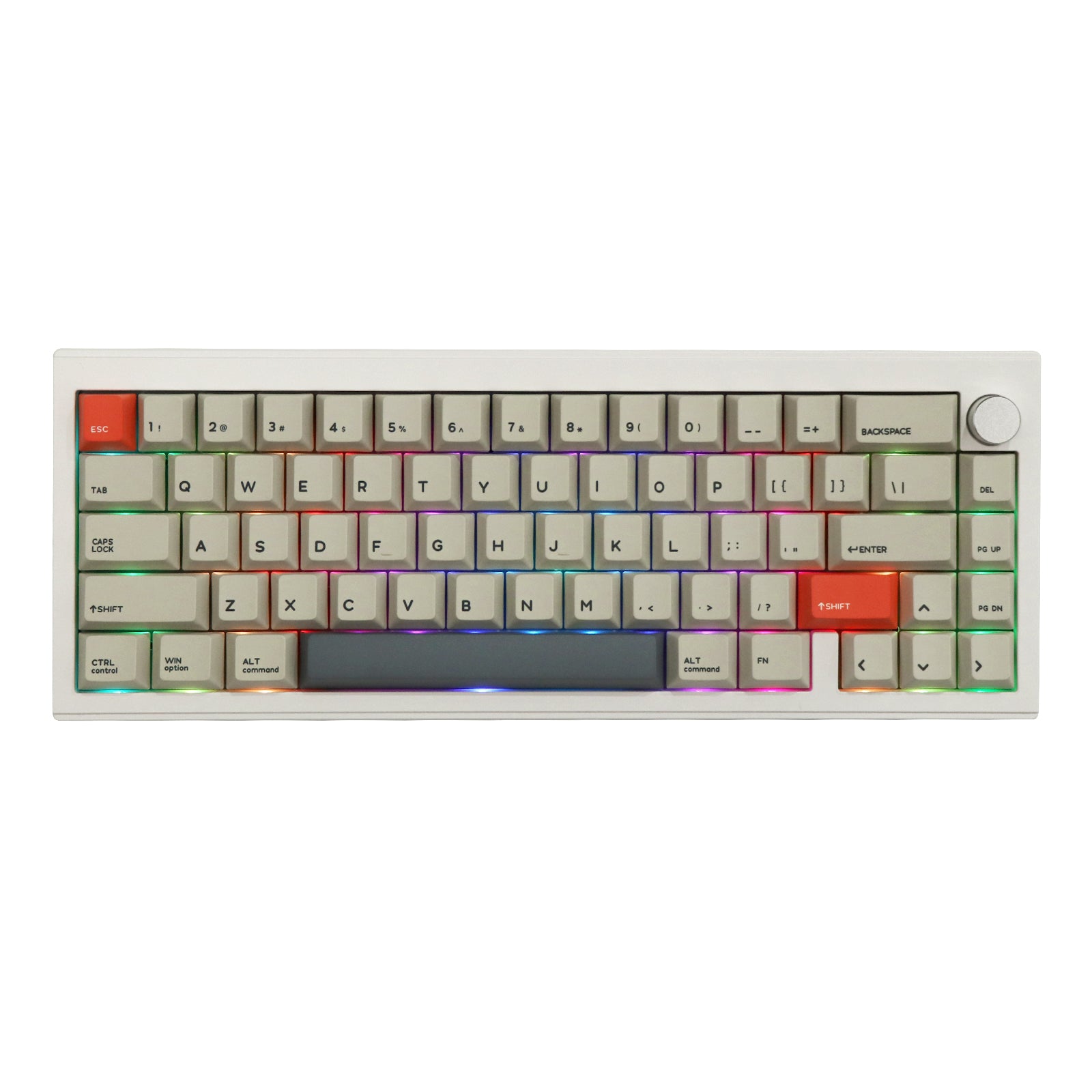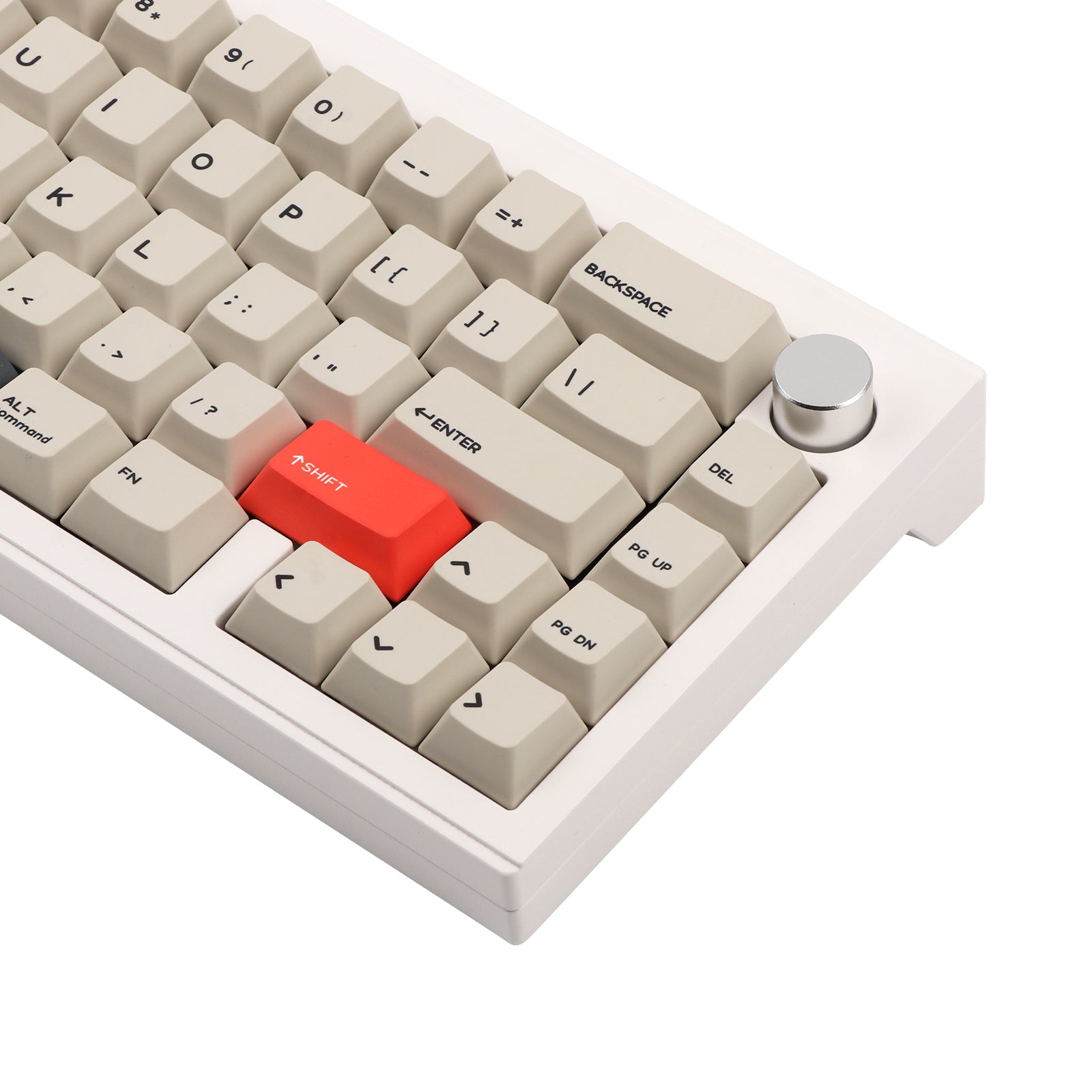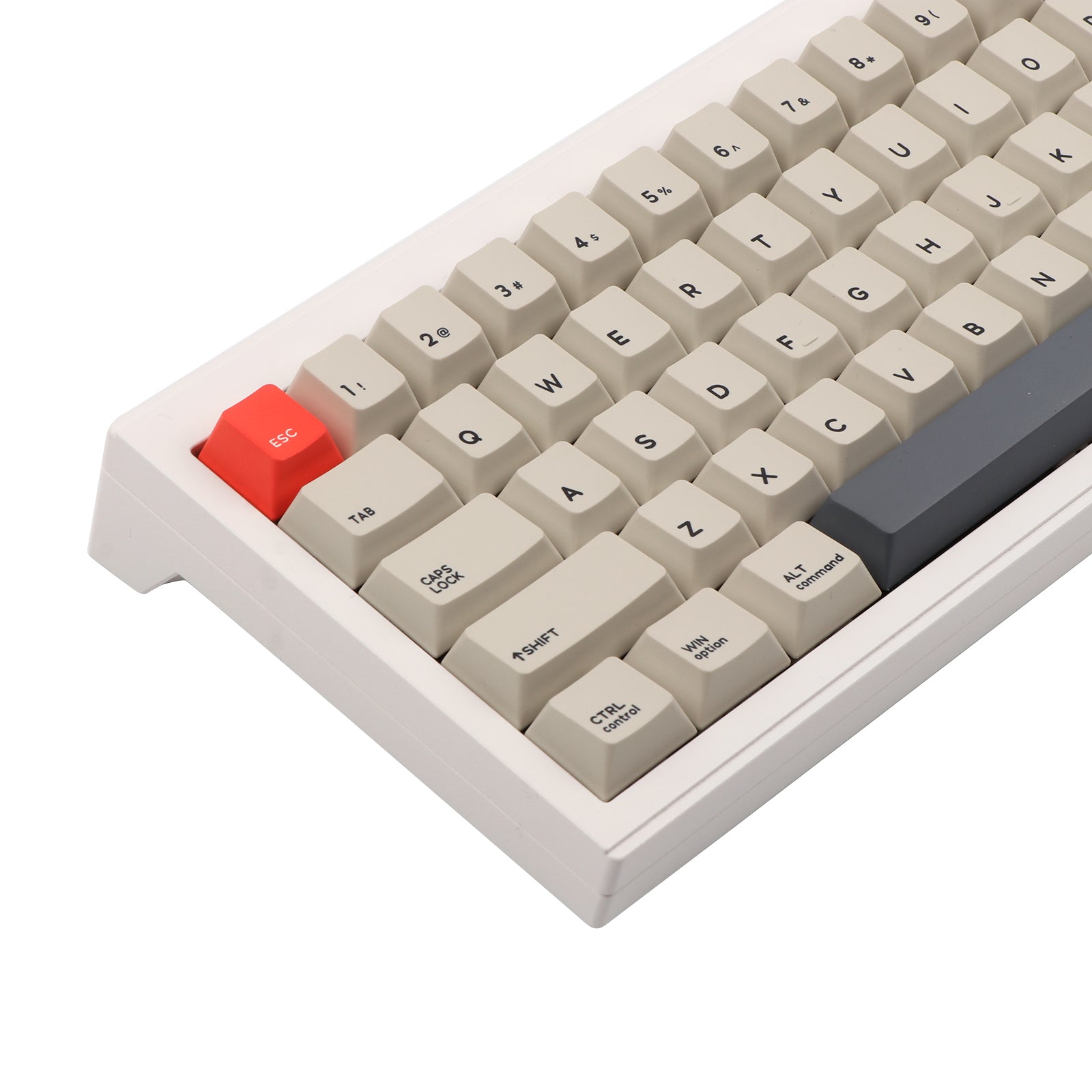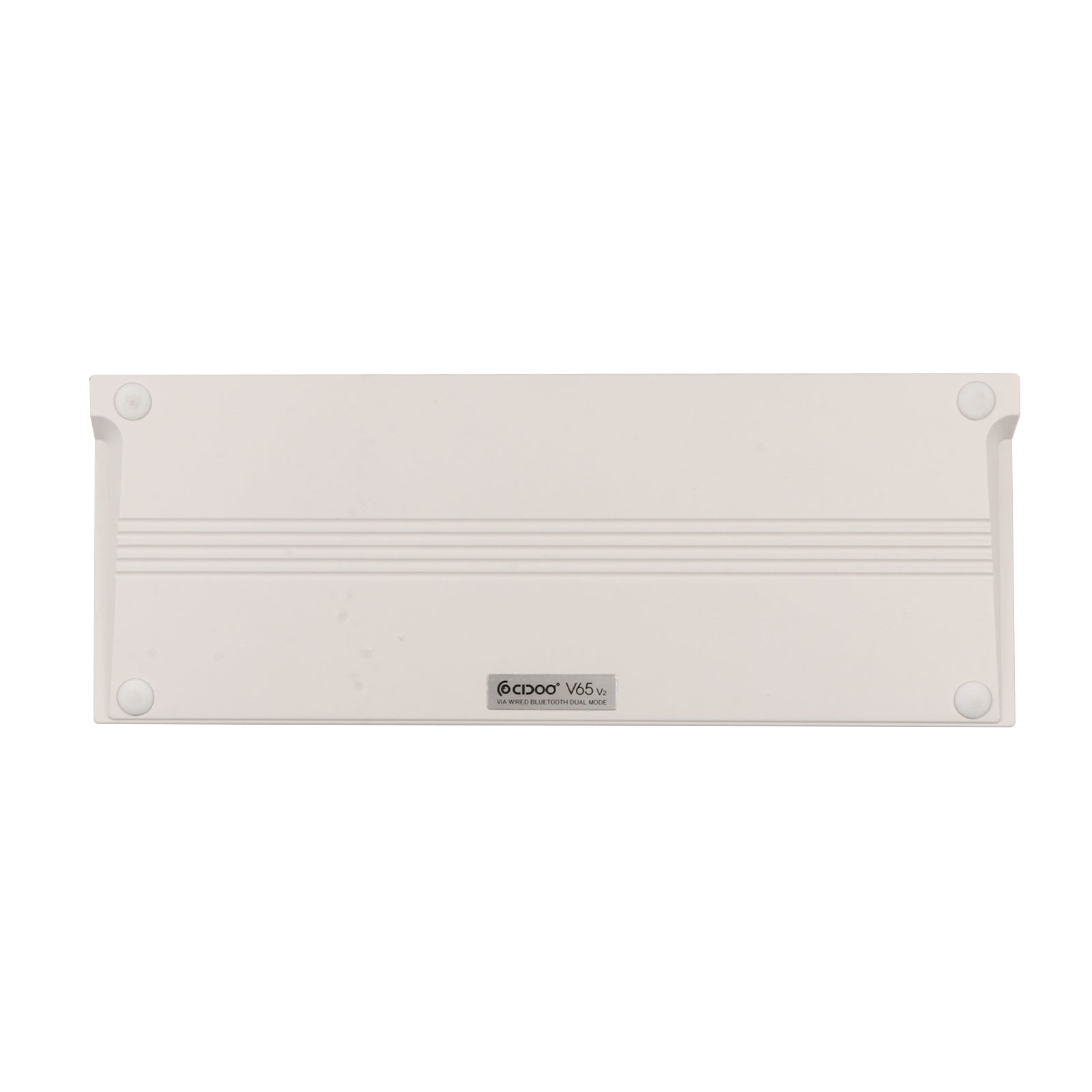 65% Hot Swappable Mechanical Keyboard with VIA
Metal Rotary Knob for Mac/Win OS
Hot Swappable Mechanical Switches
Wired/Wireless Modes
Gasket Mount Design
Aluminum CNC Casing
Sale price
$129.00
Regular price
CIDOO V65 Pro
PRODUCT INFORMATION
Product Feaftures
65% Hot Swappable Mechanical Keyboard with VIA
Metal Rotary Knob for Mac/Win OS
Hot Swappable Mechanical Switches
Wired/Wireless Modes
Gasket Mount Design
Aluminum CNC Casing
65% Mechanical Keyboard & VIA Programming Support
After releasing several keyboards and receiving feedback from the community, we at CIDOO are excited to launch an extremely powerful mechanical keyboard that supports VIA programming. With a 65% layout, the keyboard retains all of the essential keys for daily work and gaming, along with cursor keys. Furthermore, with VIA keyboard programming, you can assign additional keys and functions to fully remap your keyboard for your every need.
This means that you get a fully functional keyboard with only 65% of the size! VIA allows you to create macros and remap your keyboard layout to quickly access any function in any program. And with on-board memory, you can save and switch between up to 6 different layers. The V65 is ideal for those who demand accuracy, speed, reliability and endurance for long gaming sessions.
Wired or Bluetooth Wireless Connectivity, Win or Mac Mode for Your Choice
With built-in 3000mAh battery, the V65 supports wireless connection via Bluetooth, as well as wired usage with the included Type-C USB cable. The keyboard can connect with up to 3 devices, and you can easily switch between devices by pressing Fn + Z, X, or C.
For Mac & Windows
The V65 is perfect for on-the-go typing or use with mobile setups. The V65 is compatible with both Windows and MacOS, and you can switch between OS layouts by entering the Win mode (Fn+Q) or Mac mode (Fn+W).
The Best Structural Design and Construction
The V65 is designed as a gasket-mounted mechanical keyboard with poron dampening foam and an included PC Plate. Gasket mounting is a type of keyboard structural mounting design, where no screws are used in the switch plate. By placing a gasket within the keyboard construction, the typing feels smoother and more cushioned, with added structural integrity over time.
Construction with a purpose
The typing tactile and auditory experience is further enriched in the V65 with the use of high-quality Poron foams. Poron foam in our construction dampens reverberations within the housing, effectively dampening resonance and allowing a cleaner sound profile. Finally, the V65 comes with a PC plate, which best fits the gasket mount compared to other more flexible plates such as steel or FR4. This adds to the stability of the keyboard over long gaming sessions.
Aluminium Casing & Retro Dye-Sublimation PBT Keycaps
The CIDOO V65 comes with an CNC aluminum body. Our aluminum has been electrically treated to give the keyboard body a better surface finish and a silky-smooth texture. Not only are the resulting colors extremely long lasting, the process also strengthens the aluminum itself, making it durable and corrosion-and-oxidation-resistant.
The dye-sub PBT keycaps in grey-beige color was specially designed to integrate into the retro-theme. PBT keycaps are often considered the top choice for keycaps, even over ABS keycaps, as the PBT material is much more durable, oil-resistant (does not get shiny over time like ABS ones), and stays true to color.
Quark Customized Matte Linear Switches & Hot Swappable Layout
The switches on the V65 are Quark Matte switches that give a linear typing experience with 47g of operating force. With Nylon housings, POM stems, and being factory lubed, the switches are durable and attribute to creating a clear acoustic environment. The V65 is equipped with a hot-swappable PCB that supports 3-pin and 5-pin mechanical switches. Hot-swappable keyboard allow convenient for switch replacements with other mechanical switches. This means you can use any other mechanical switches you like on the V65 without any need for soldering
South-facing LEDs & Light Diffusers
The CIDOO V65 features RGB backlights that are also customizable through VIA. With south-facing LEDs, the keyboard avoids the interference with the popular cherry profile keycaps. What's more, the keyboard comes with light diffusers which make the RGB brighter and bring more fun for customization of your typing environment.
Rotary Knob for Media Control & NKRO Support
The CIDOO V65 is designed with a knob to control volume. By simply rotating left or right and pressing, the keyboard can turn the system volume up, down, or completely muted. As for anti-ghosting, the keyboard comes with 6KRO out of the factory and can be switched to the NKRO mode. With the above features, CIDOO V65 is the ultimate keyboard for gamers.
TECHNICAL DETAILS
Keyboard Size
320*119*45 mm
Layout
65% | 66 keys + 1 knob
Switches
Customized Linear Switch
Stabilizers
Plate-mounted
Hot-Swappable
Yes, for 3-pin & 5-pin switches
Software
Programmable with VIA
Inside the Box
CIDOO V65 Keyboard
USB Cable
Keycap/switch Puller
Instruction Manual
Light Diffusers
Hex Screwdriver
"Experience Excellence: Unveiling the Cidoo Keyboard Revolution!"
Cidoo Keyboard is a testament to innovation and functionality, redefining the way we interact with technology. With sleek designs and cutting-edge features, Cidoo Keyboards offer a seamless typing experience, blending style with performance. Whether you're a gamer, a professional, or a creative enthusiast, Cidoo keyboards cater to diverse needs, providing responsive keys, customizable lighting, and ergonomic designs. Elevate your typing experience with Cidoo, where precision meets elegance.
On-point Satisfaction
The item arrived safely with nice and secure packaging. Love the simplicity of this keyboard. Minimalist yet striking. My kind of aesthetics.
deserves more praise
got this and was instantly so happy with how it sounded out of the box, I was honestly expecting to do a lot more work. i tuned the stabs and man it sounds fantastic, the look even grew on me as I was a bit skeptical about the colours at first. the amount of foam is also great, and presentation also gets some points. overall 9.5/10 IMO esp for the price
Good keyboard, except...
So the keyboard is good for its price, but why does it not come woth screw in stabilizer or doesnt even has support for it. The Stock stabilizer are OK. Not perfect. even after lubing the spacebar Ticks. For this price a V3 with screw in stabilizer and maybe a FR4 plate, and some extra gaskets would be great