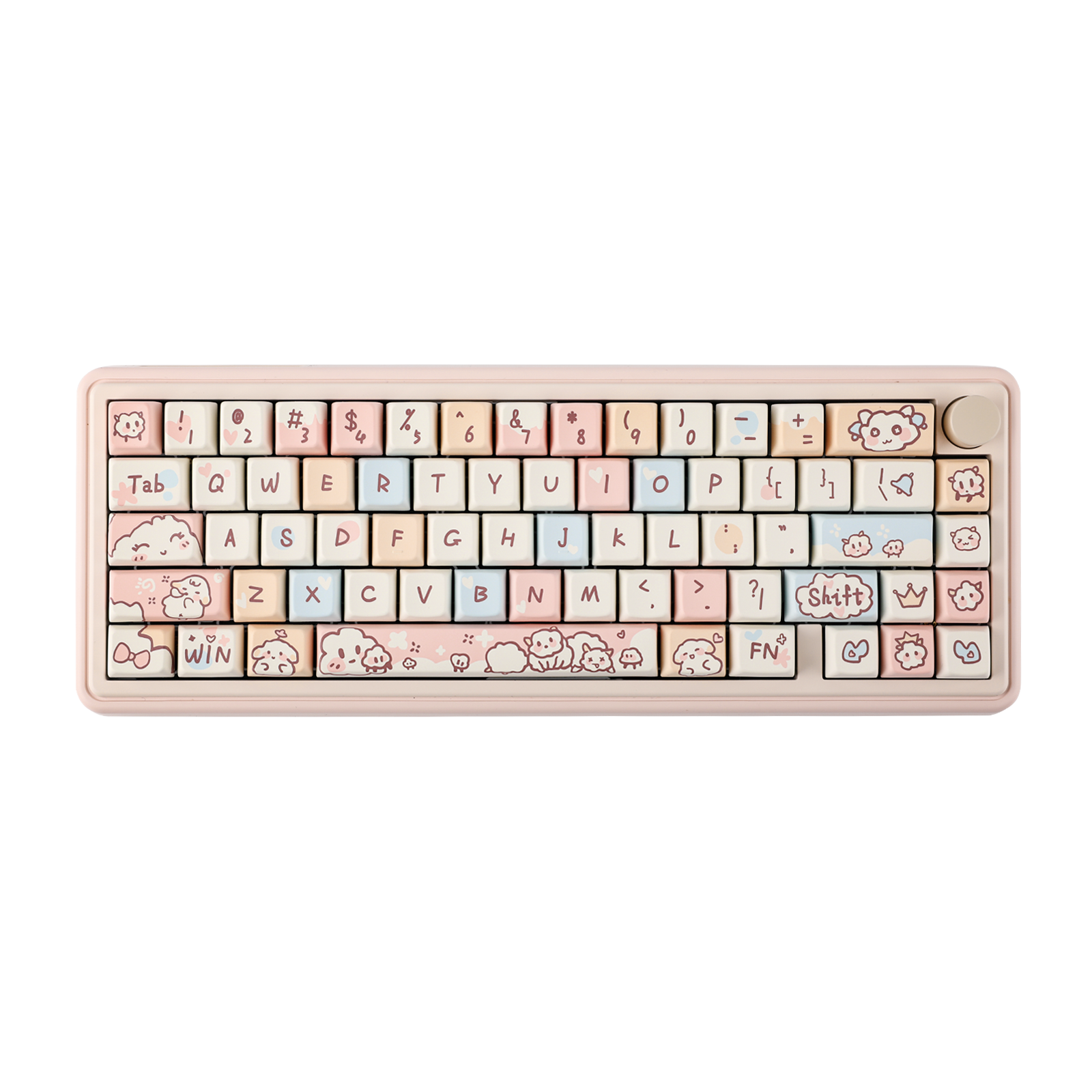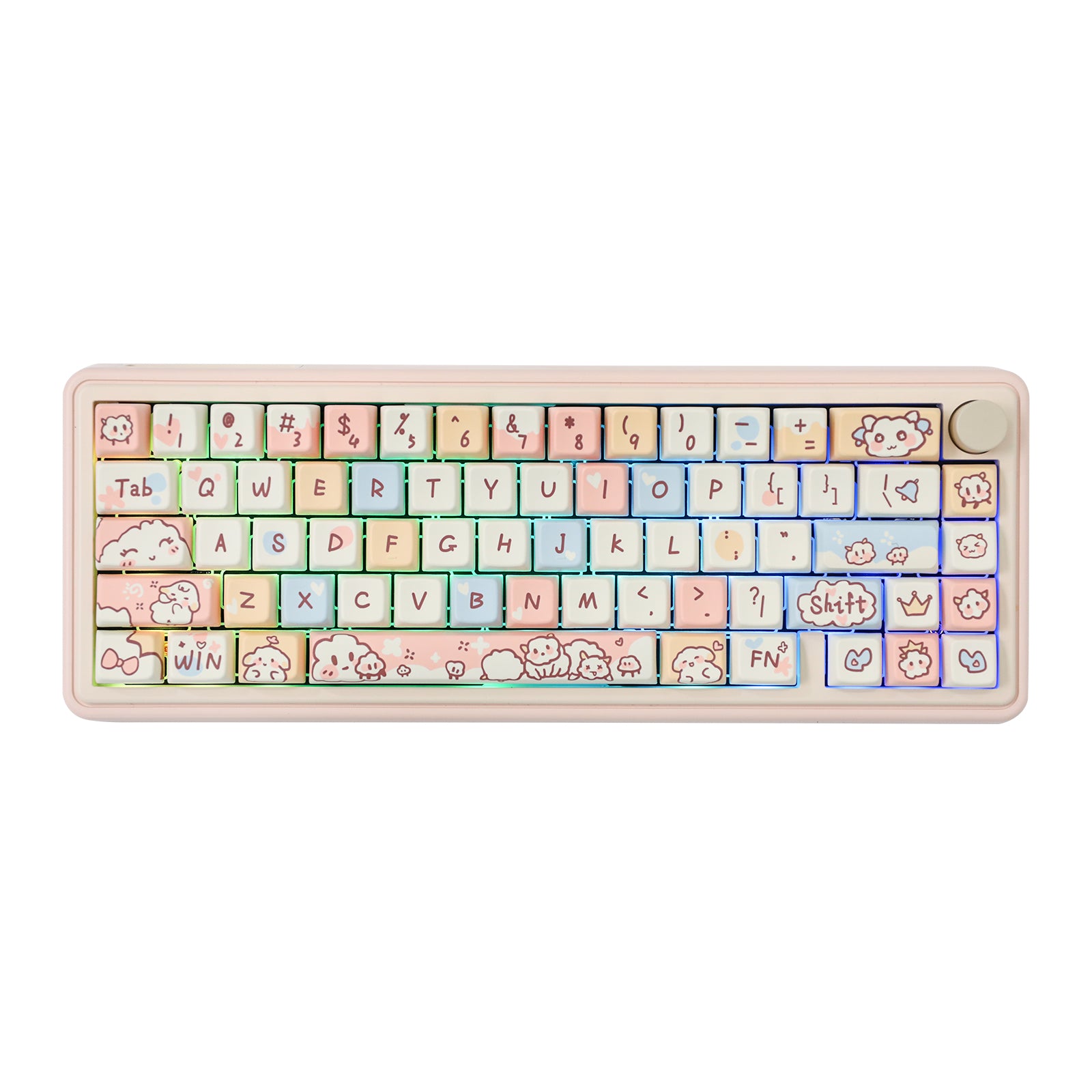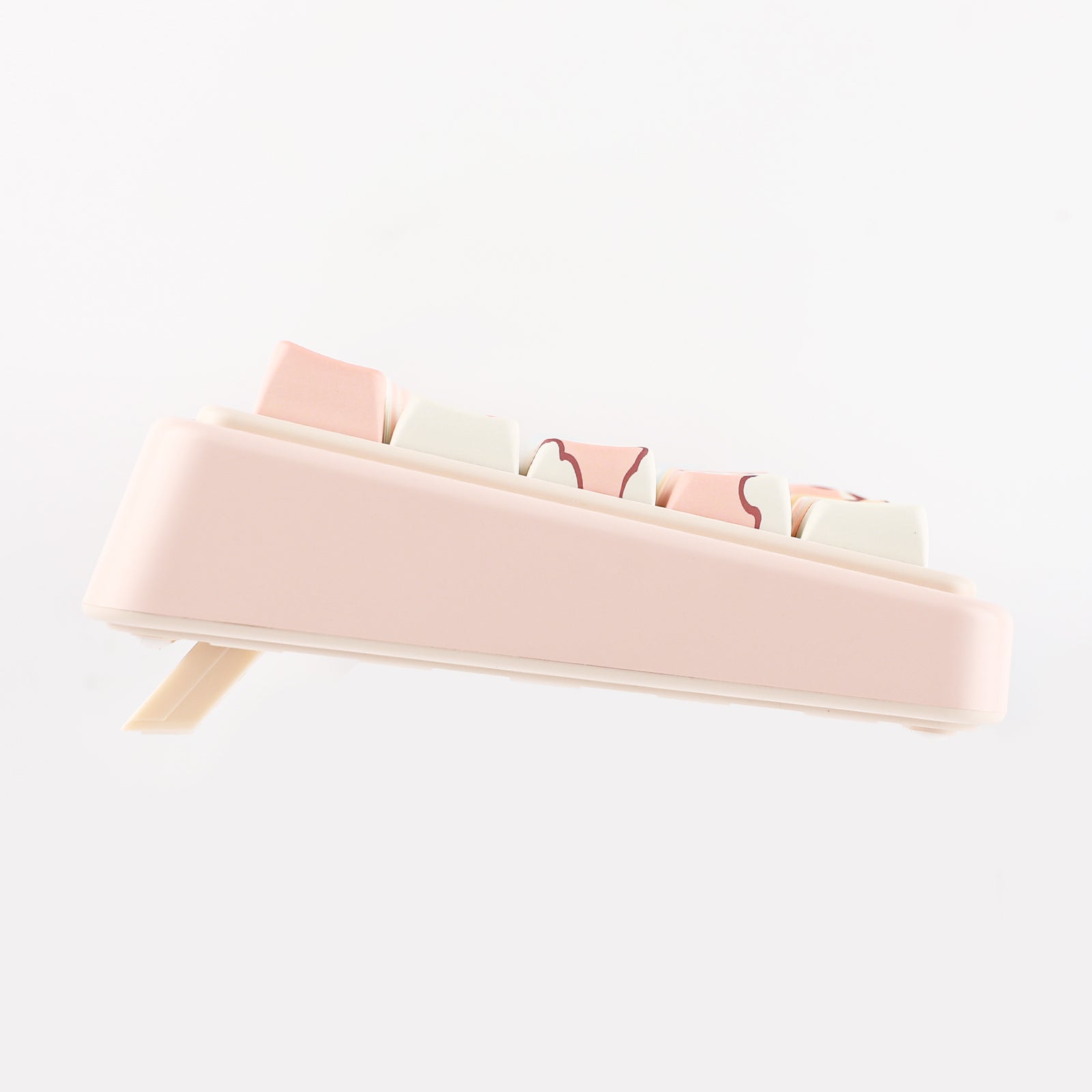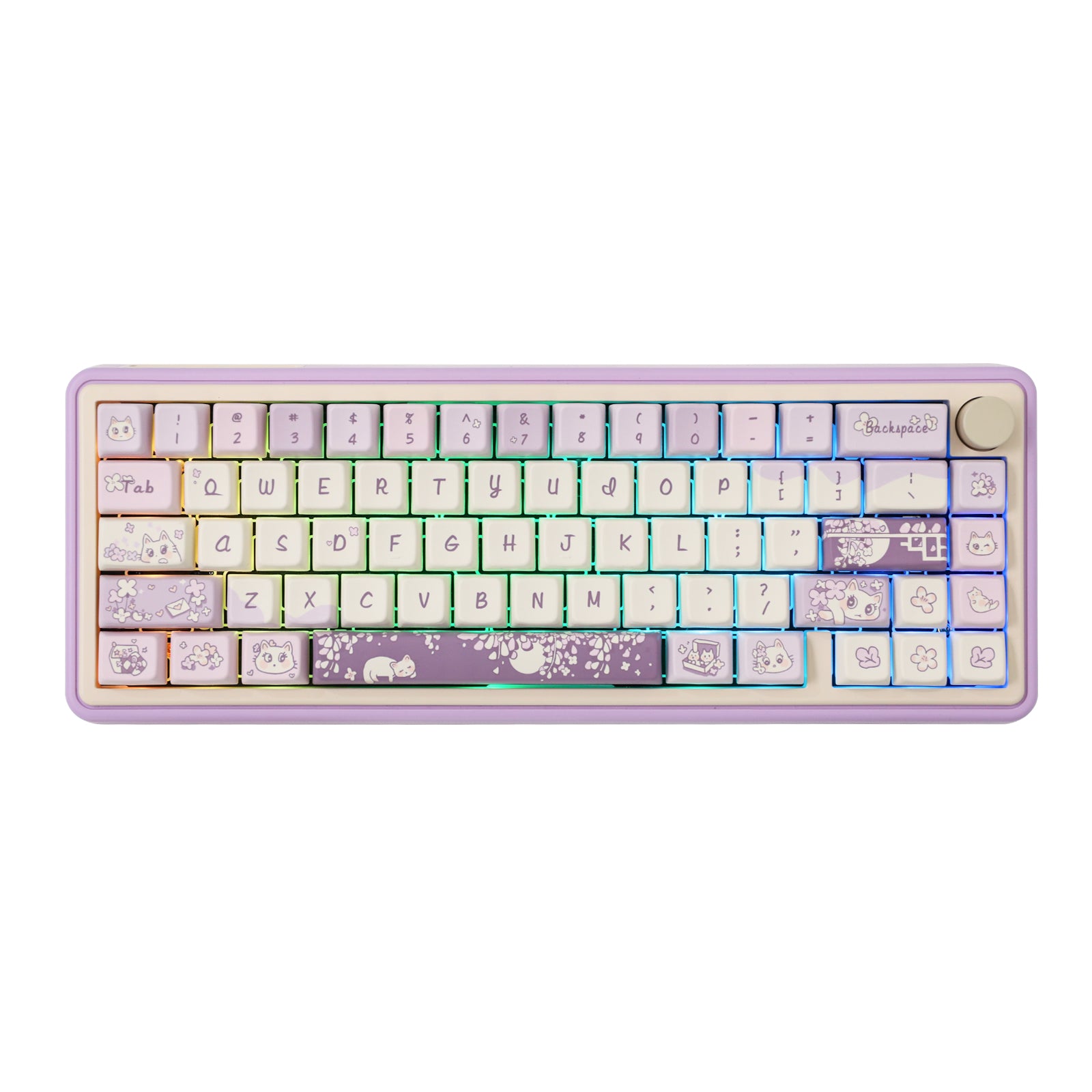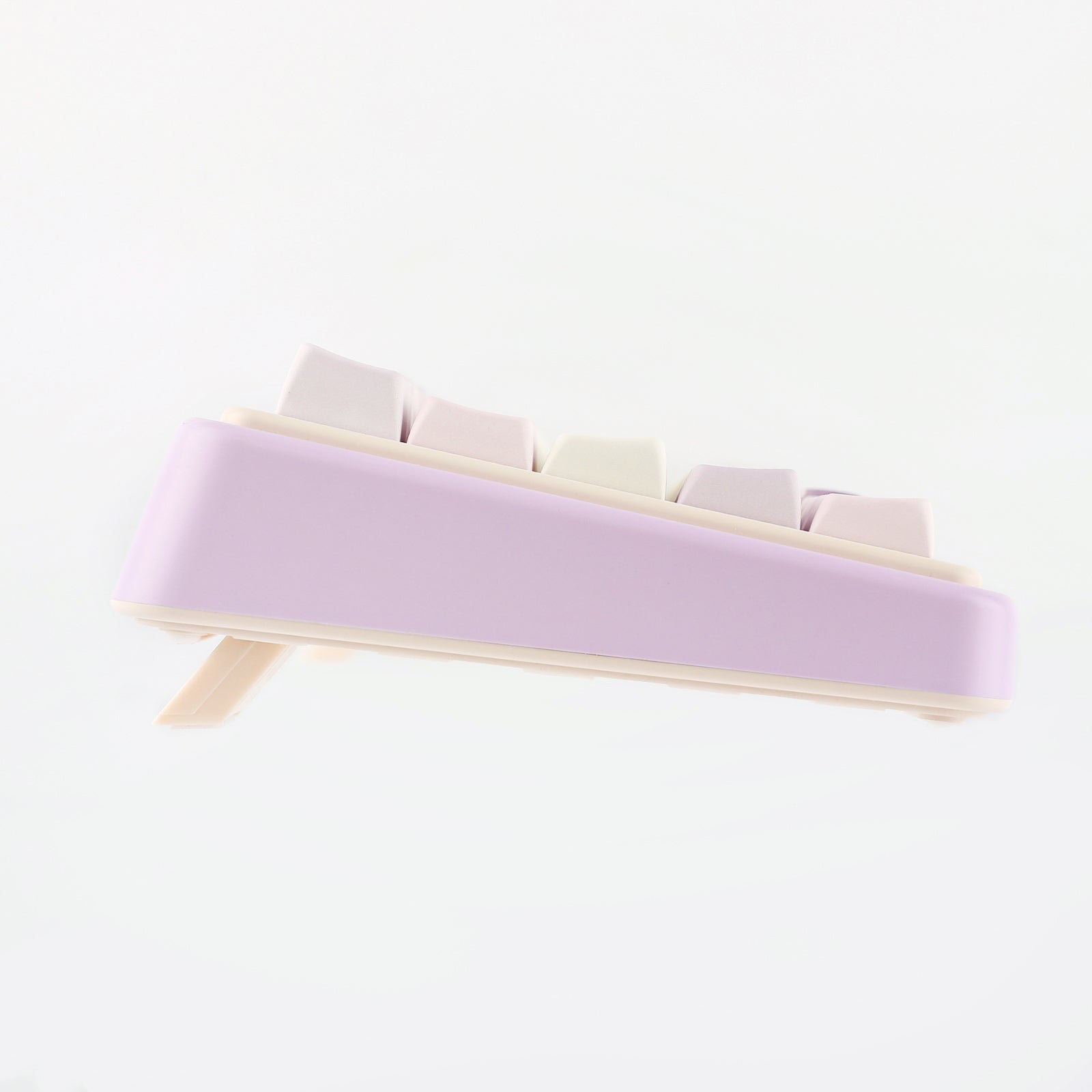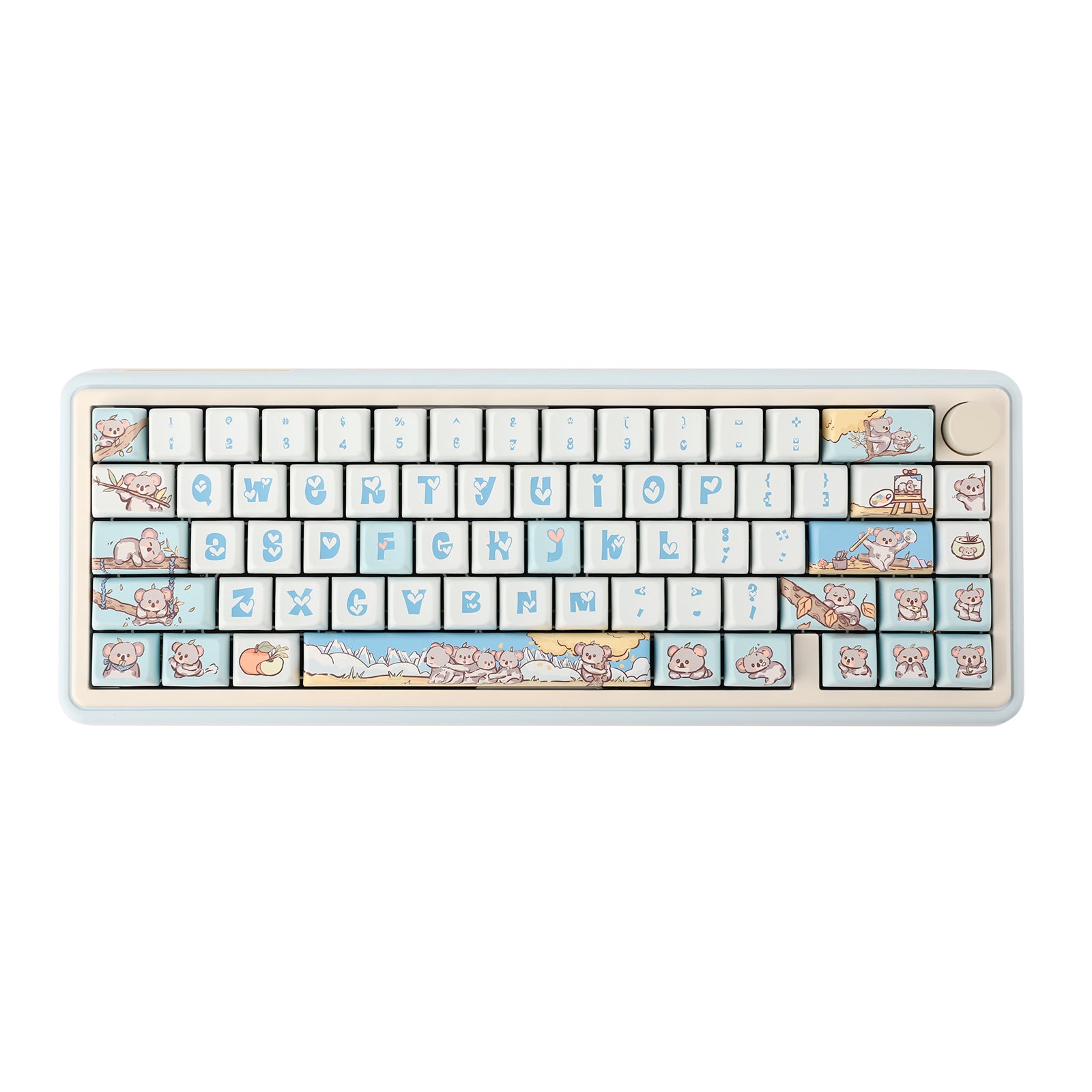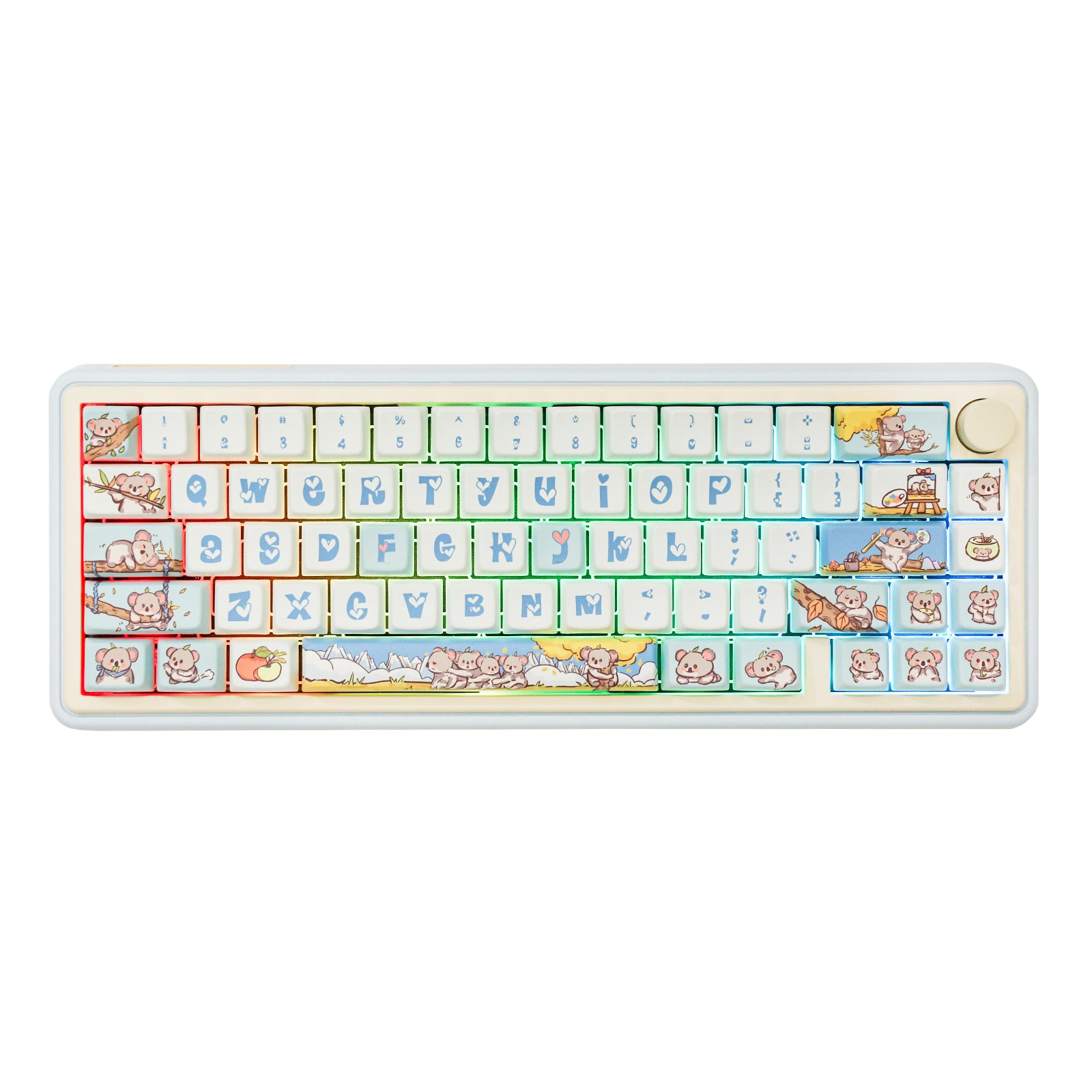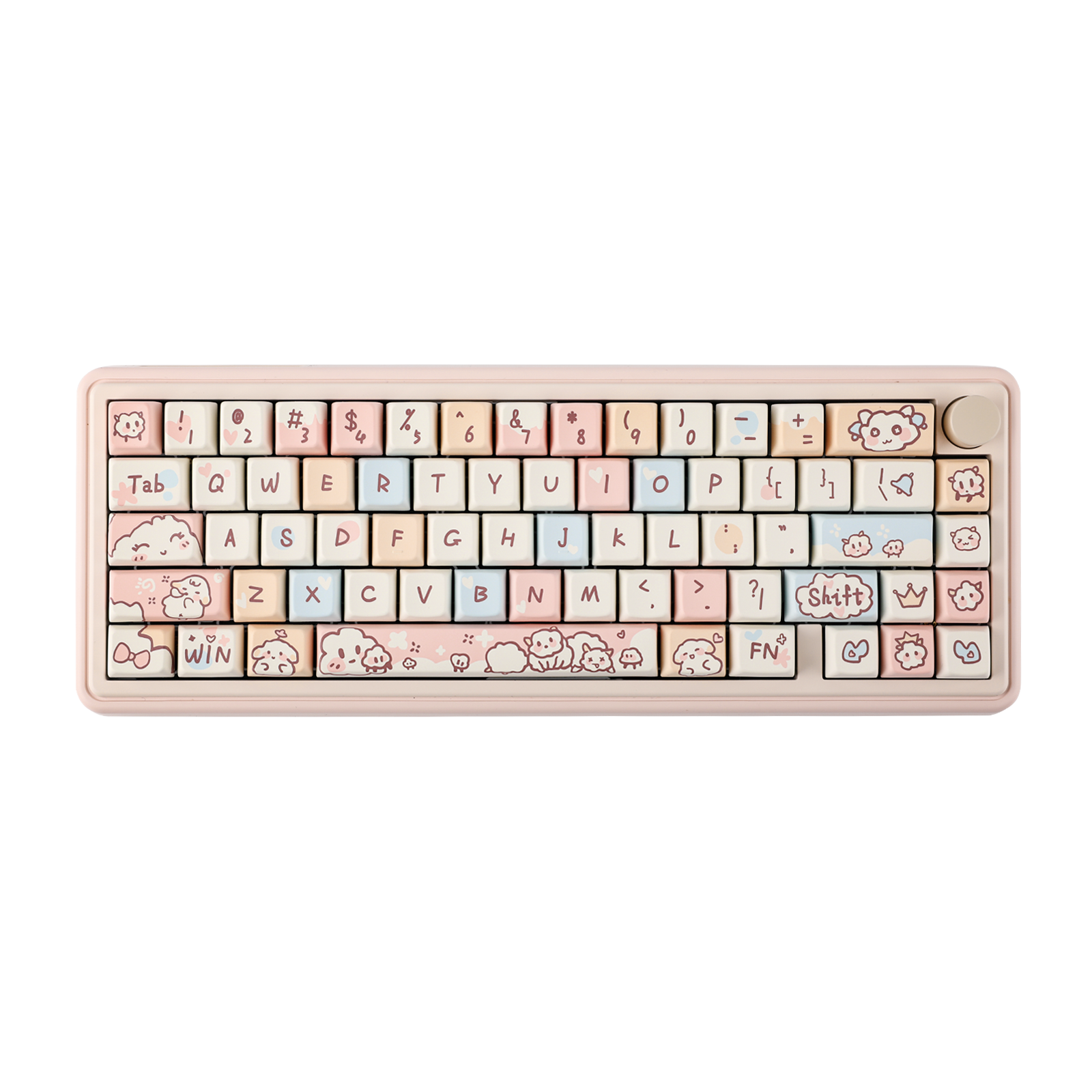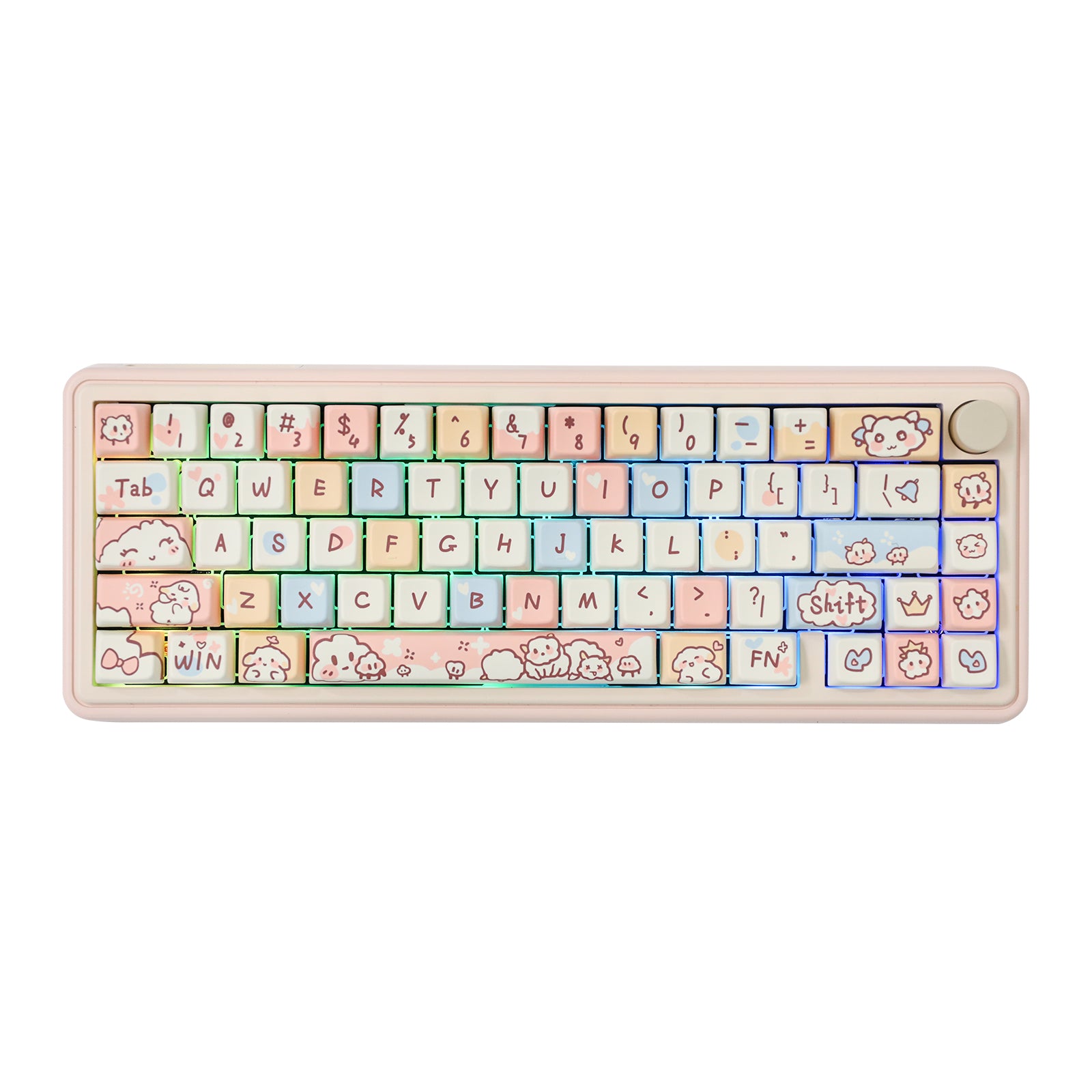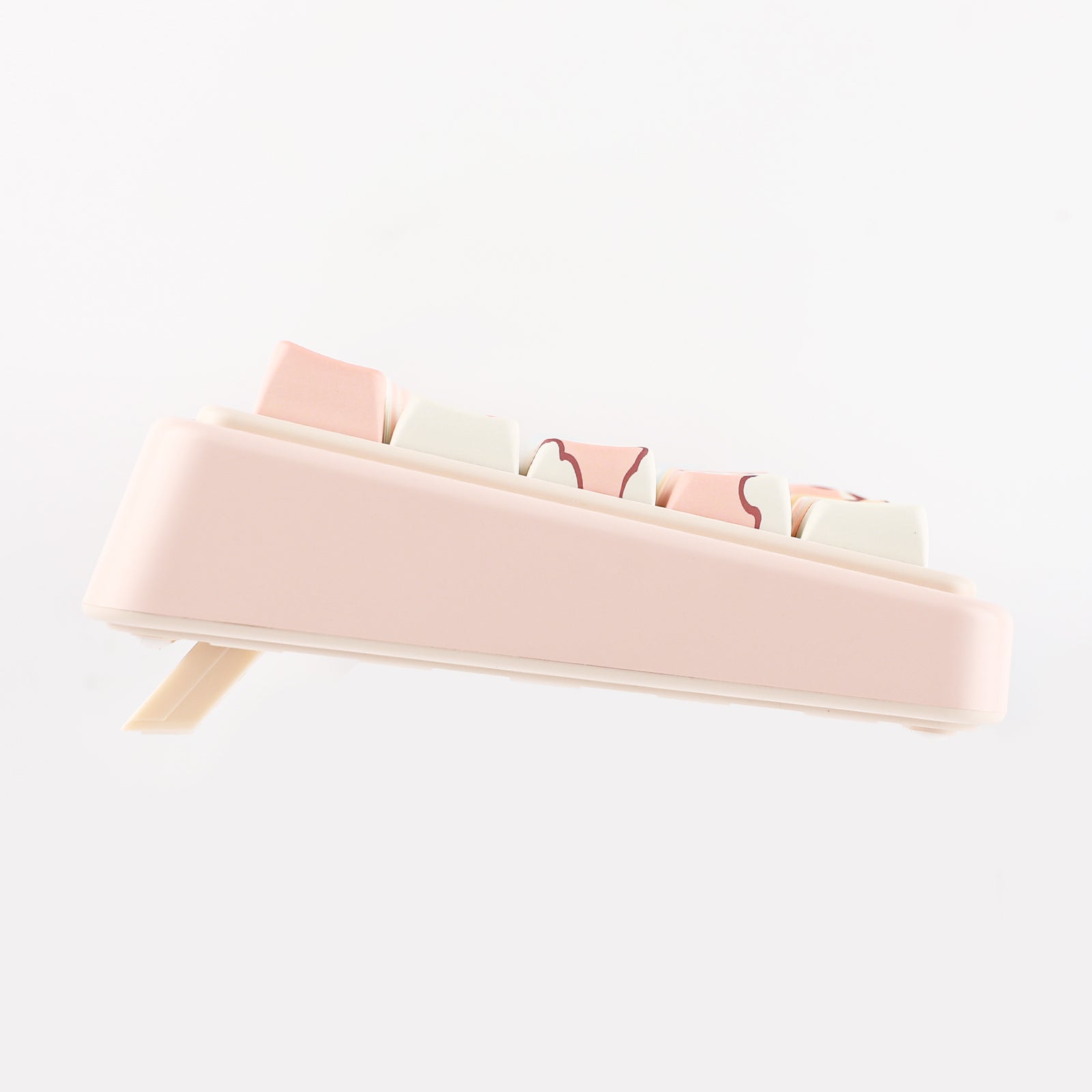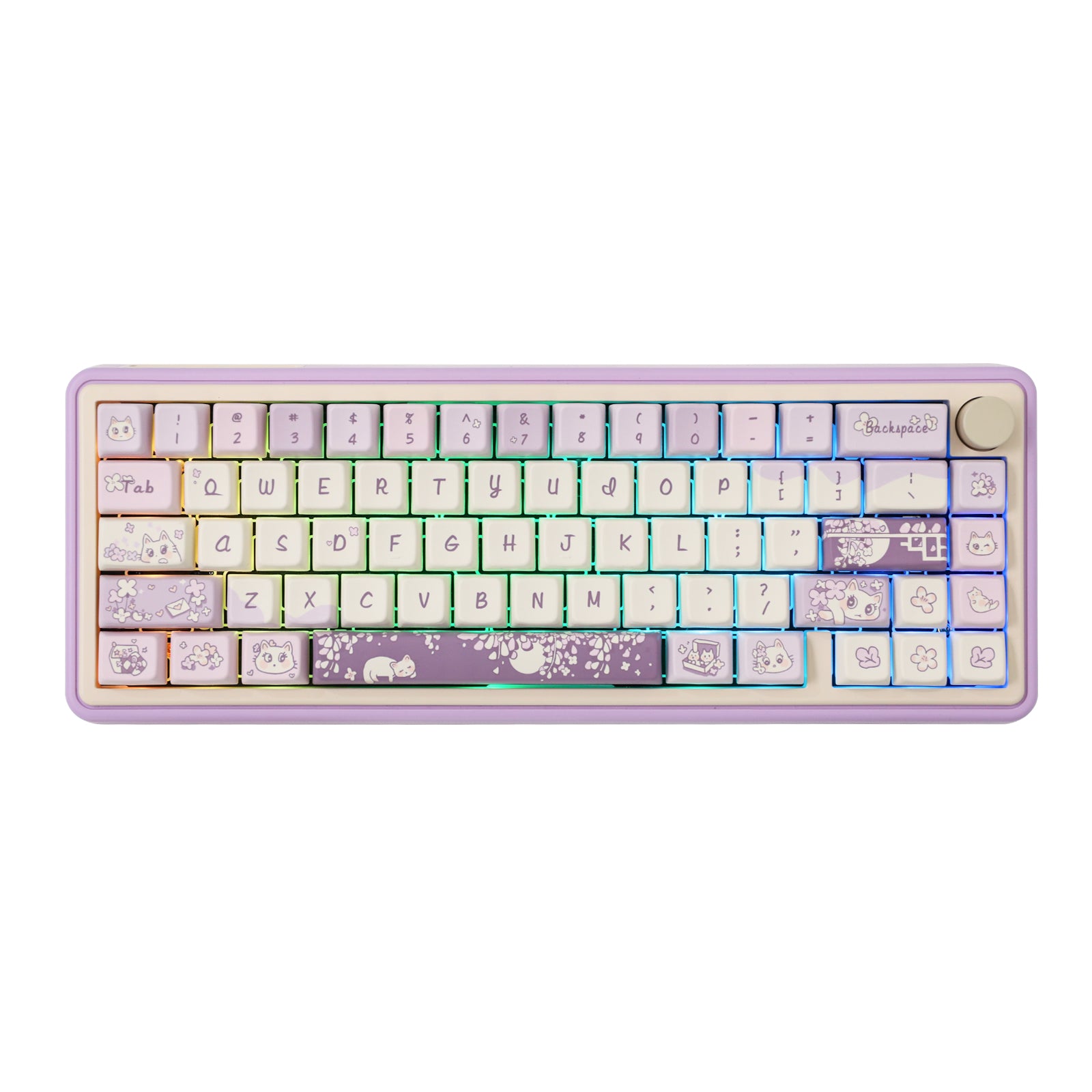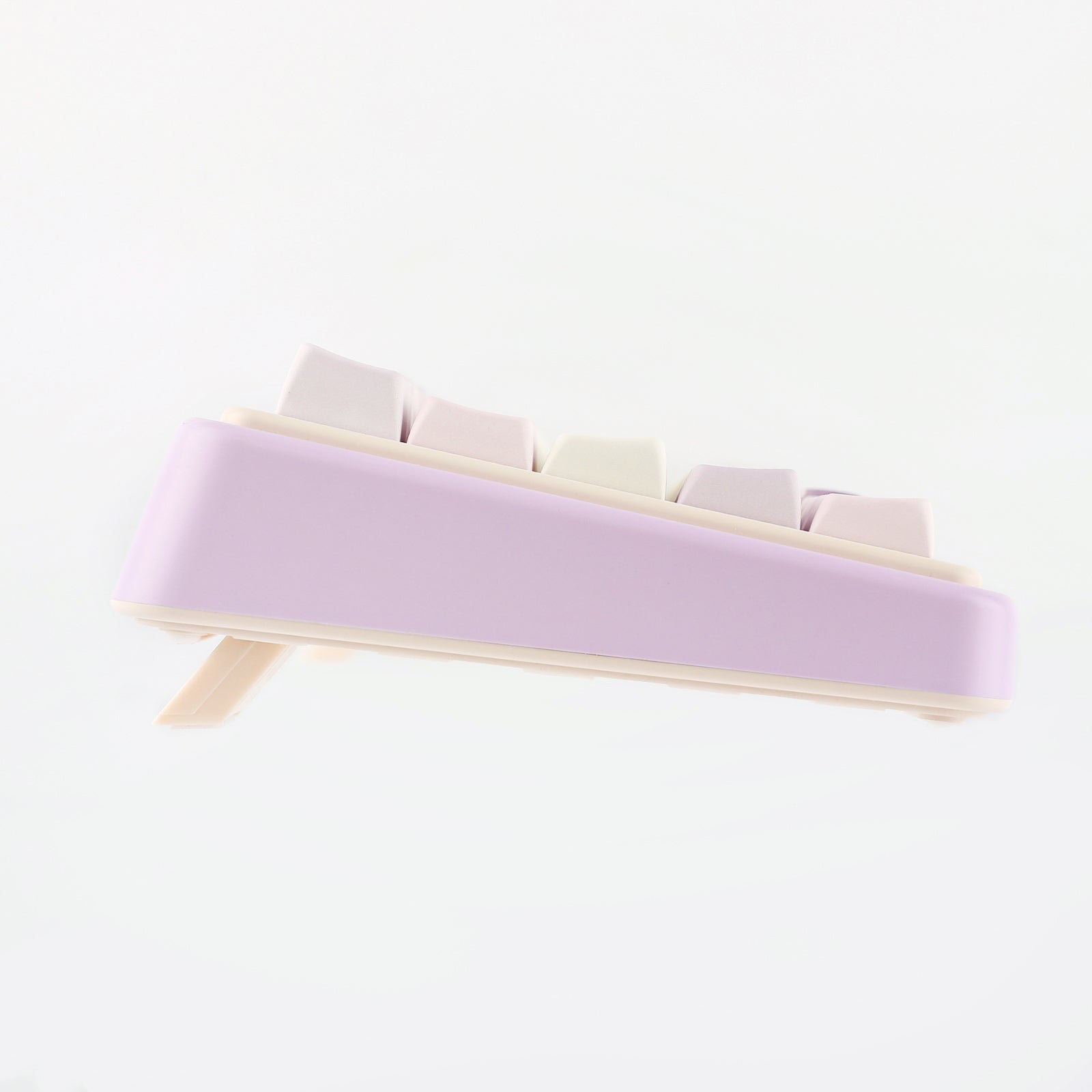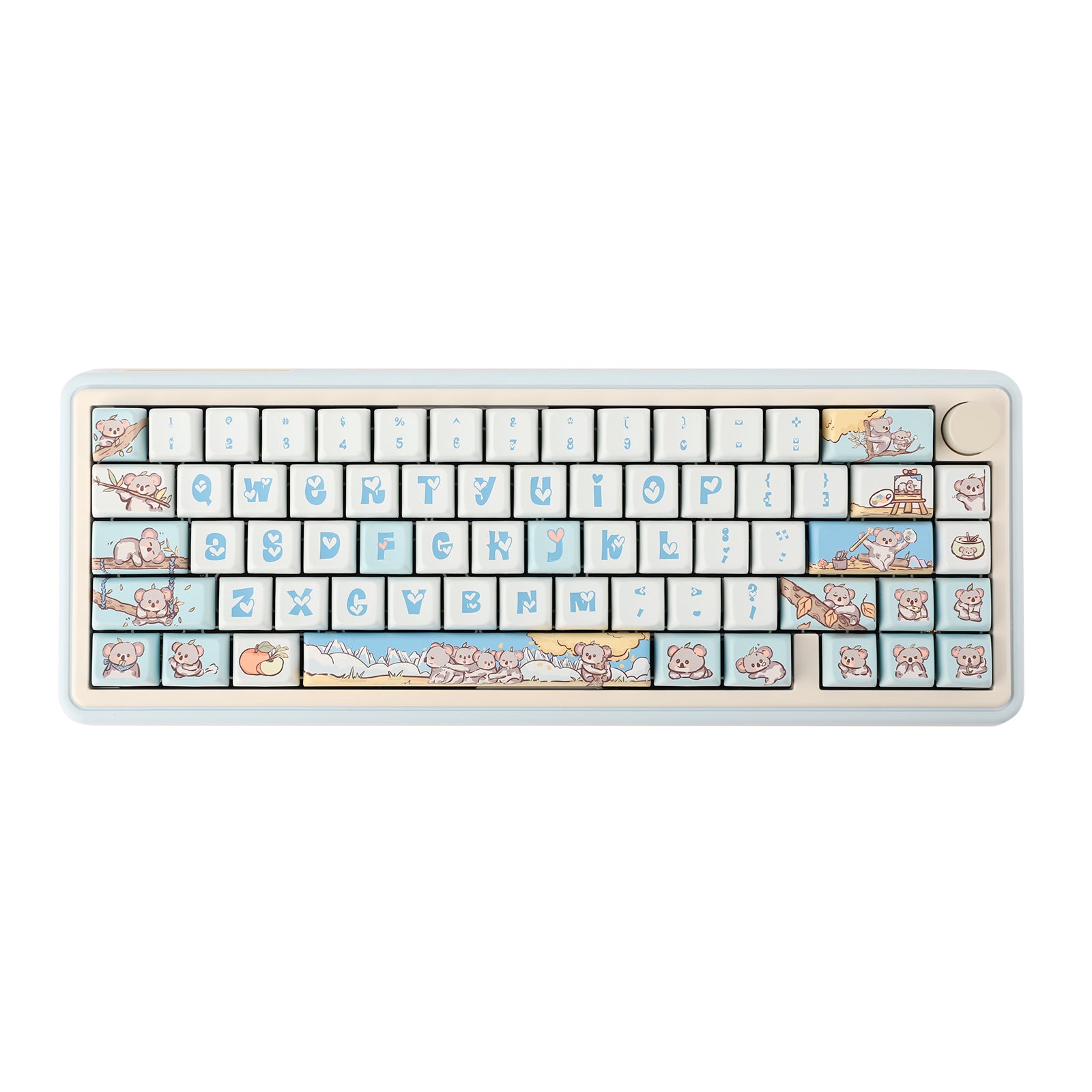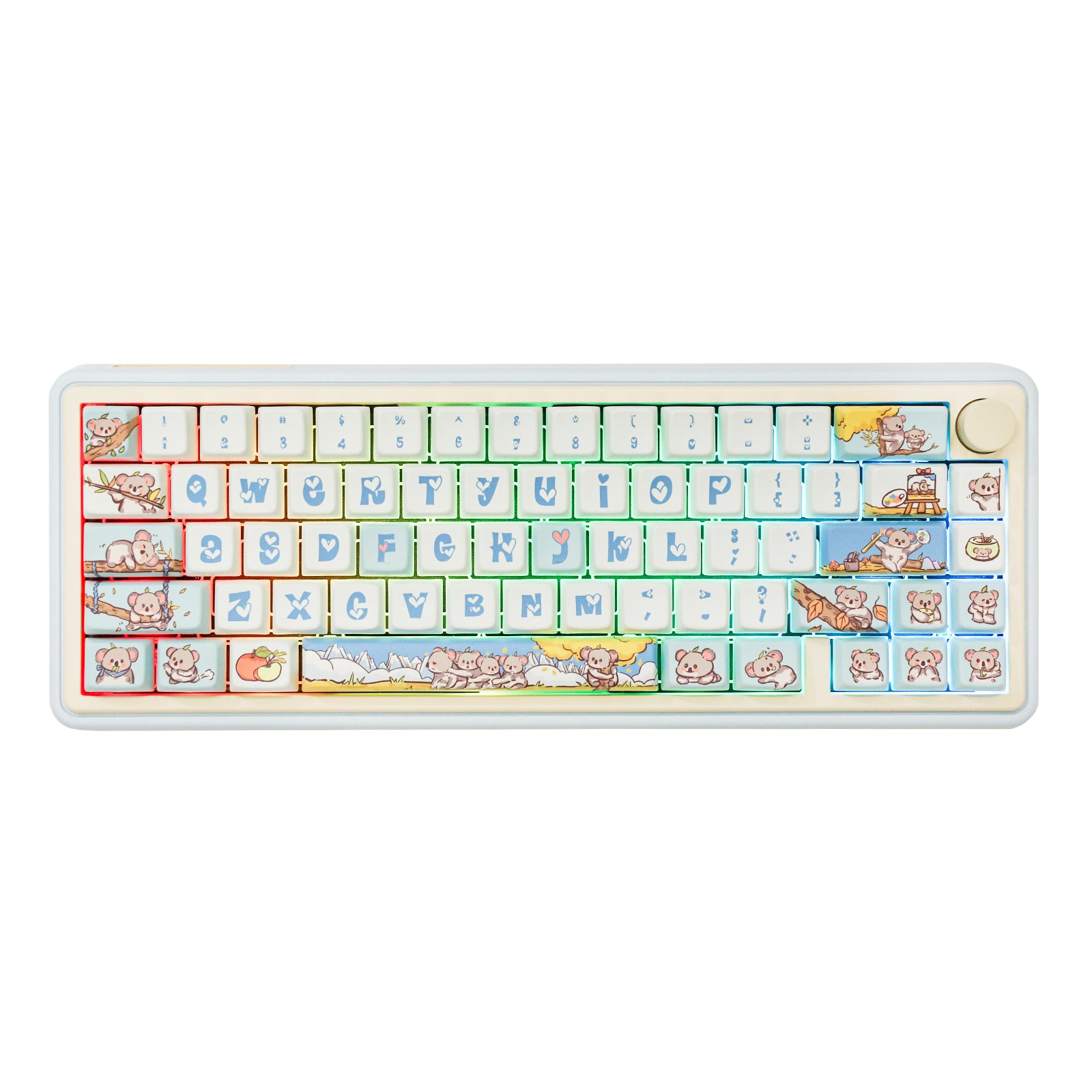 65% VIA-programmable Wired/Wireless Mechanical Keyboard
65% Space-saving Layout
VIA-programmable & Hot-swappable
Rotary knob for easy control
Multiple connectivity options: Bluetooth, 2.4Ghz, and Type-C
Dye-sub PBT keycaps for durability
Sale price
$85.99
Regular price
CIDOO Nebula
PRODUCT INFORMATION
Product Feaftures
65% VIA-programmable Wired/Wireless Mechanical Keyboard
65% Space-saving Layout
VIA-programmable & Hot-swappable
Rotary knob for easy control
Multiple connectivity options: Bluetooth, 2.4Ghz, and Type-C
Dye-sub PBT keycaps for durability
POPULAR SPACE-SAVING 65% LAYOUT
The CIDOO NEBULA is a cutting-edge 65% mechanical keyboard that offers the perfect blend of form and function, optimized for both Windows and Mac users. Its compact 65% layout keeps the essentials, incorporating alphanumeric keys, commonly used modifiers, arrow keys, and a few additional control keys, making it perfect for space-conscious setups without sacrificing functionality.
VIA-PROGRAMMABLE & HOT-SWAPPABLE
Forget limited customization options. The CIDOO NEBULA also has a VIA-programmable feature. This open-source software offers an intuitive interface for real-time customization without requiring any coding skills. With our VIA-compatible PCB, you can reconfigure keys, create macros, choose different RGB lighting patterns and even remap the knob's functions with ease. The power to personalize is at your fingertips!
TRIPLE CONNECTIVITY FOR MAXIMUM FLEXIBILITY
The CIDOO NEBULA has inherited its pioneers that support connection via Bluetooth or 2.4GHz for wireless connectivity, and low-latency input with type-C Wired connection. The Bluetooth connection allows us to enjoy a clutter-free workspace and the freedom to type from distance, while the 2.4GHz connection benefits from a strong and stable wireless connection without the delays or dropouts. It's Ideal for casual browsing or taking the keyboard on the go.
SOUTH-FACING LED RGB BACKLIGHT & DYE-SUB PBT KEYCAPS
Illuminate your typing experience with vivid, south-facing LED RGB backlighting. Designed to provide a more uniform lighting effect, you can choose this dynamic feature to cycle through a variety of colors and patterns, enhancing your workspace ambiance. As to the tactile experience, the CIDOO NEBULA features high-quality Dye-Sub PBT keycaps, ensuring that your keys won't fade over time. The material offers a tactile, textured feel that is durable and made to last, adding another level of sophistication to your keyboard setup.
GASKET MOUNTED WITH FLEX-CUT FR4 MOUNTING PLATE
Experience the unparalleled comfort and acoustic benefits of a gasket-mounted keyboard. The CIDOO NEBULA features a Flex-cut FR4 mounting plate that adds a unique level of flexibility to each keystroke. This design reduces typing fatigue and offers a softer, more cushioned bottom-out feel, while also significantly dampening sound.
Specs of CIDOO Custom Switches
CIDOO Carda Switch
Type: Linear
Lubricating: Pre-lubed
Spring:18mm
Durability: 60 millions strokes
Upper Housing: POM
Total Travel: 3.50±0.3mm
Bottome Housing: POM
Operating Travel: 2.00±0.5mm
Stem: UPE
Operating Force: 50±5gf
Initial Force: 35gf Min
Actuation Force: 60gf Max
TECHNICAL DETAILS
KEYS AMOUNT
66 keys + 1 knob
Connectivity
Type-C Wired, Bluetooth 5.0 & 2.4GHz
Keycap material
Dye Sublimation PBT
Case Material
ABS Plastic
Anti-Ghost Key
NKRO in all modes
LED Direction
South-facing
Switch Included
CIDOO Carda Switch
Dimension
325 x 121 x 40 mm
Weight
0.8kg
Inside the Box
1 * Keyboard
1 * USB Cable
1 * 2.4G Receiver
1 * Instructional Manual