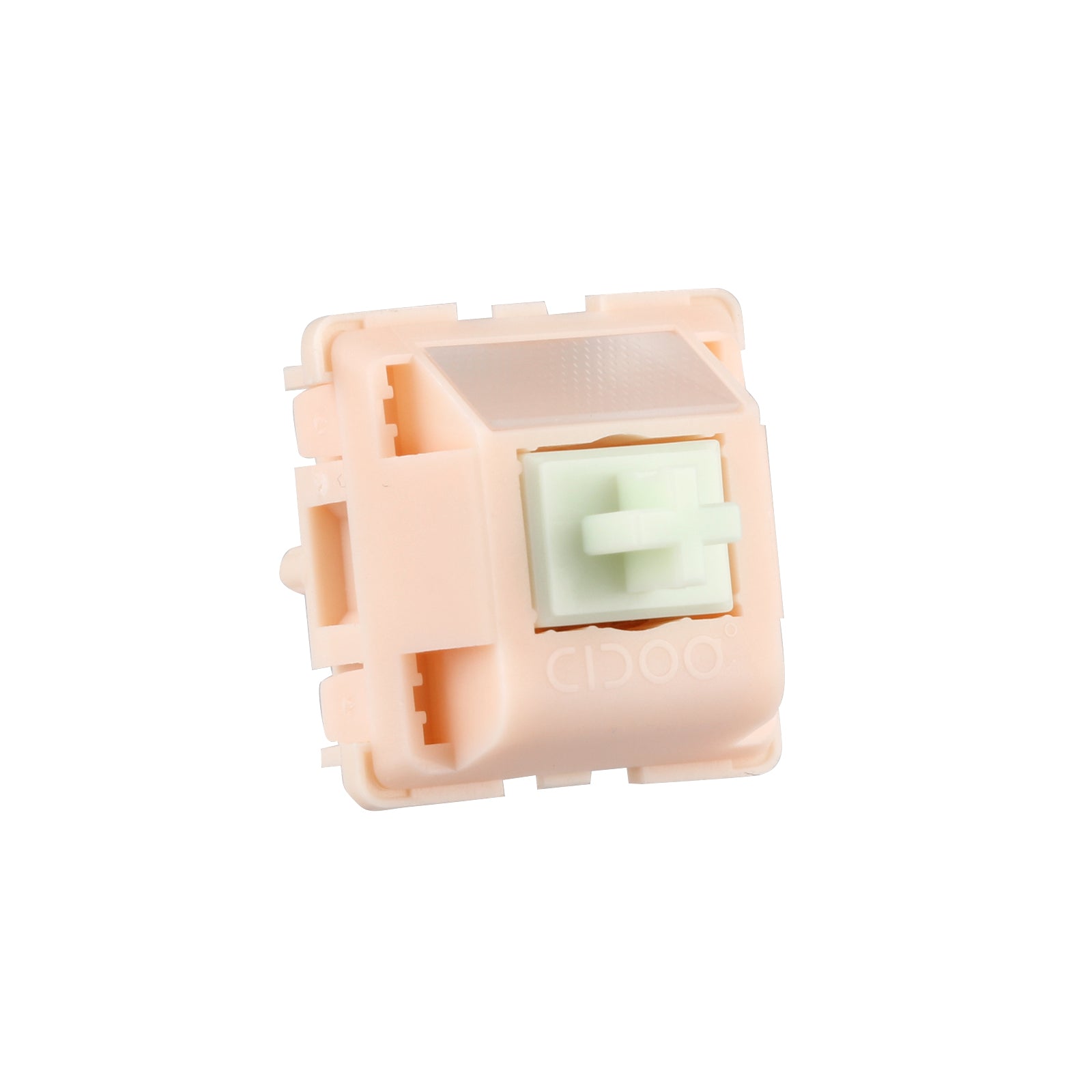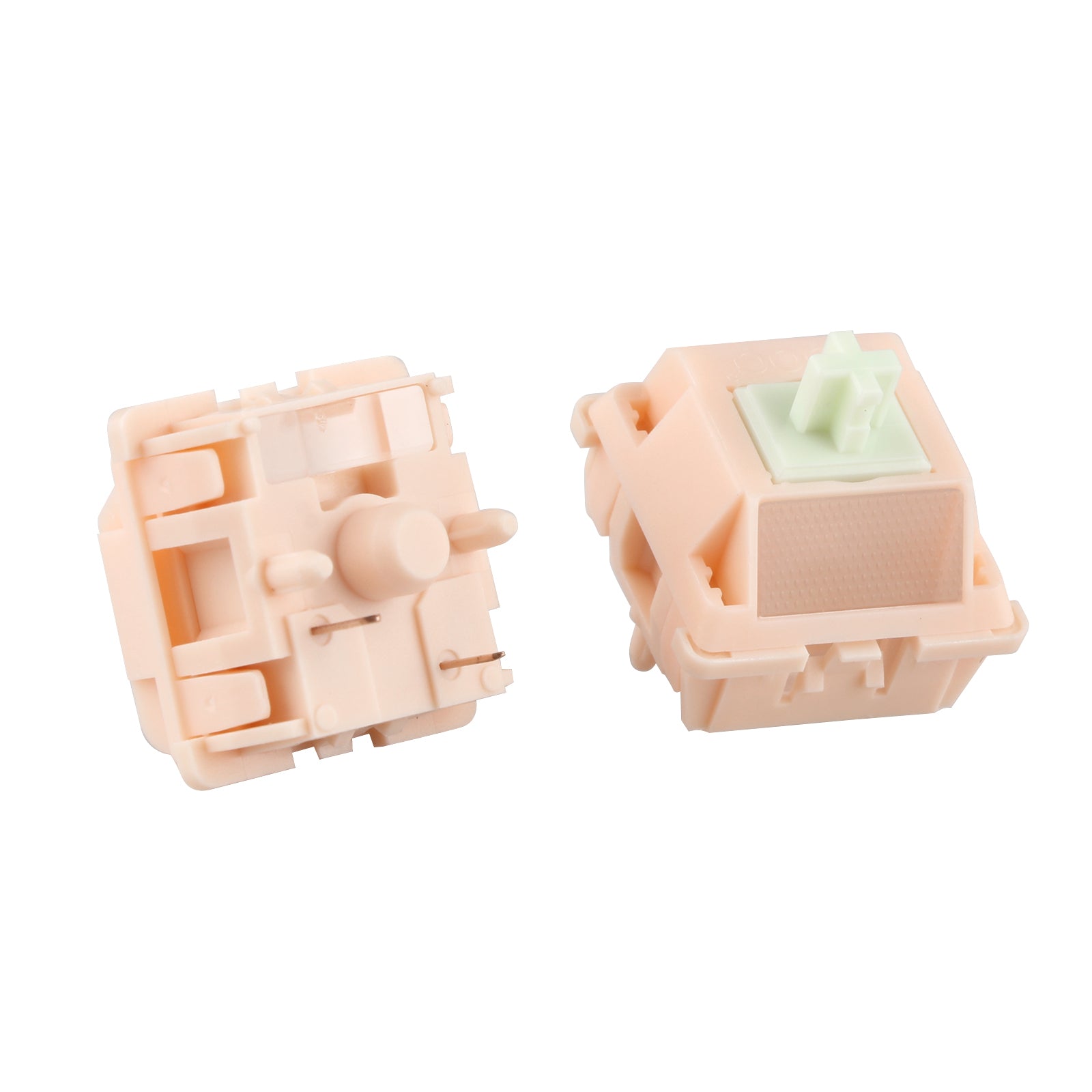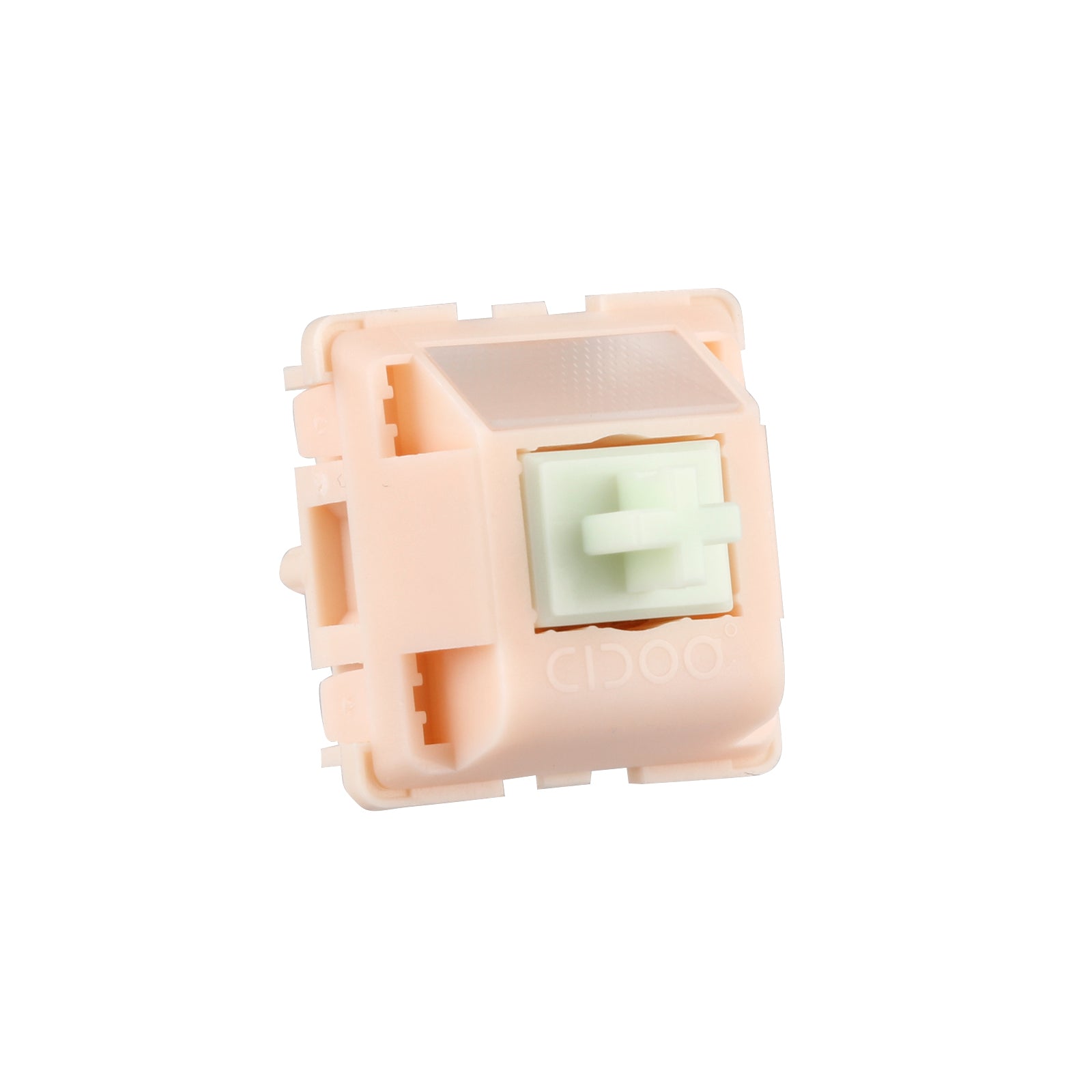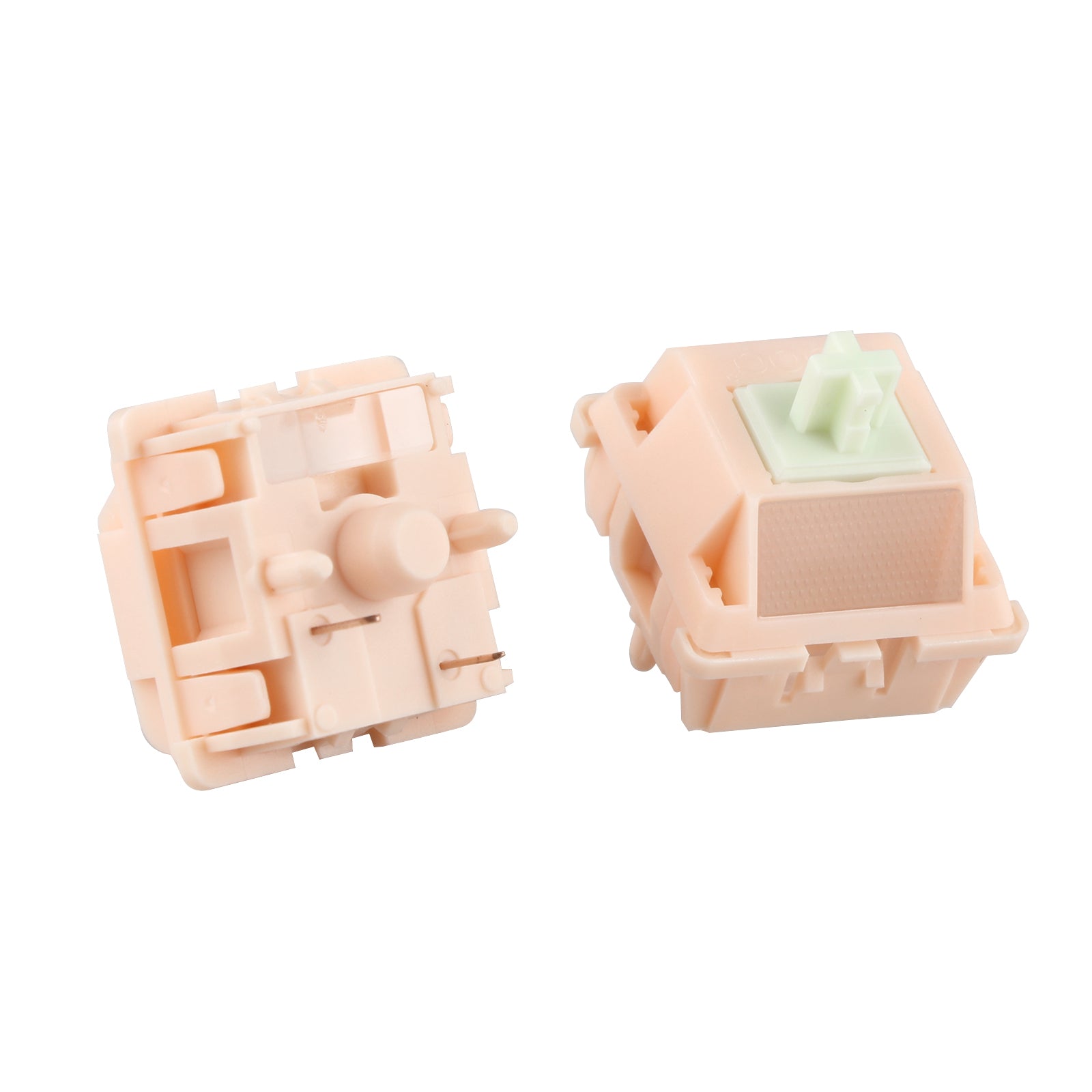 Mint Mechanical Switch Set, Linear, Pre-lubed, 5 Pin Switch, 35 Pieces
CIDOO Custom Switch with POM Stem & PA66 Housings
5-Pin Switches, Convenient for PCB Mount
Compatible with MX Structure Keycaps
Built-in LED Slot with PC Housing & Durable Lifespan
Sale price
$12.99
Regular price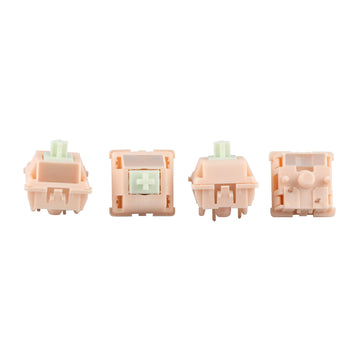 CIDOO Mint Switch Set
Sale price
$12.99
Regular price
PRODUCT INFORMATION
Product Feaftures
Mint Mechanical Switch Set, Linear, Pre-lubed, 5 Pin Switch, 35 Pieces
CIDOO Custom Switch with POM Stem & PA66 Housings
5-Pin Switches, Convenient for PCB Mount
Compatible with MX Structure Keycaps
Built-in LED Slot with PC Housing & Durable Lifespan
CIDOO Custom Switch with POM Stem & PA66 Housings
CIDOO Mint Mechanical switches feature a POM stem for a durable purpose. The switches adopt an improved structure, which reduces the rustle feeling and sound that are generally brought by POM material, and presents a pleasing typing experience and sound.
Regular Operating Force with Linear Feature
CIDOO Mint mechanical switches are designed with regular operating force of 43 gf. They are perfect for those who enjoy a heavy tactile typing experience.
5-Pin Switches, Convenient for PCB Mount
The CIDOO Mint mechanical switches are designed 5-pin. They are compatible with the keyboards that supports 5-pin hot-swap, offering satisfying typing experience for hours on end. With 5 pins, it is helpful for installing on PCB mounted keyboards directly and keeping stable without issues.
Compatible with MX Structure Keycaps
CIDOO Mint mechanical switches are designed with general MX structure so that they can fit most keycaps sets with (X) cross stem. This greatly improves the compatibility and you can feel free to change the switch and remake your own keyboard.
Built-in LED Slot with PC Housing & Durable Lifespan
CIDOO Mint mechanical switches are equipped with LED slots for more possibilities. With the LED slots and PC upper housing, the backlights feature shining through. This provides more fun feature and options for those who are DIYers. With a lifespan of approximate 50 million times of keystrokes based on laboratory durability test, you may rest assured with the long lifespan.
TECHNICAL DETAILS
COMPATIBLE WITH LIGHT DIFFUSERS
Yes
Inside the Box
35 Pieces of CIDOO Mint Switches
Cidoo Mint Switch - The cutest Switches
First of all, the color is so unique! A combination of pastel peach and green makes it look edible! Yum! Kidding aside, love the design! It gives a smooth click to my keyboard! The sound is also awesome! 9/10
CIDOO ABM098 Review – The Keyboard that doesn't need modding 💯
The CIDOO ABM098 is a high-quality mechanical keyboard designed for gamers and productivity users. The typing feel on this is heavenly mainly due to the silicon dampening and CIDOO's custom switches.
If you are looking for the best 95% keyboard, then this one is the best keyboard to choose.
Checkout my full review here - https://meshpie.com/cidoo-abm098-review/