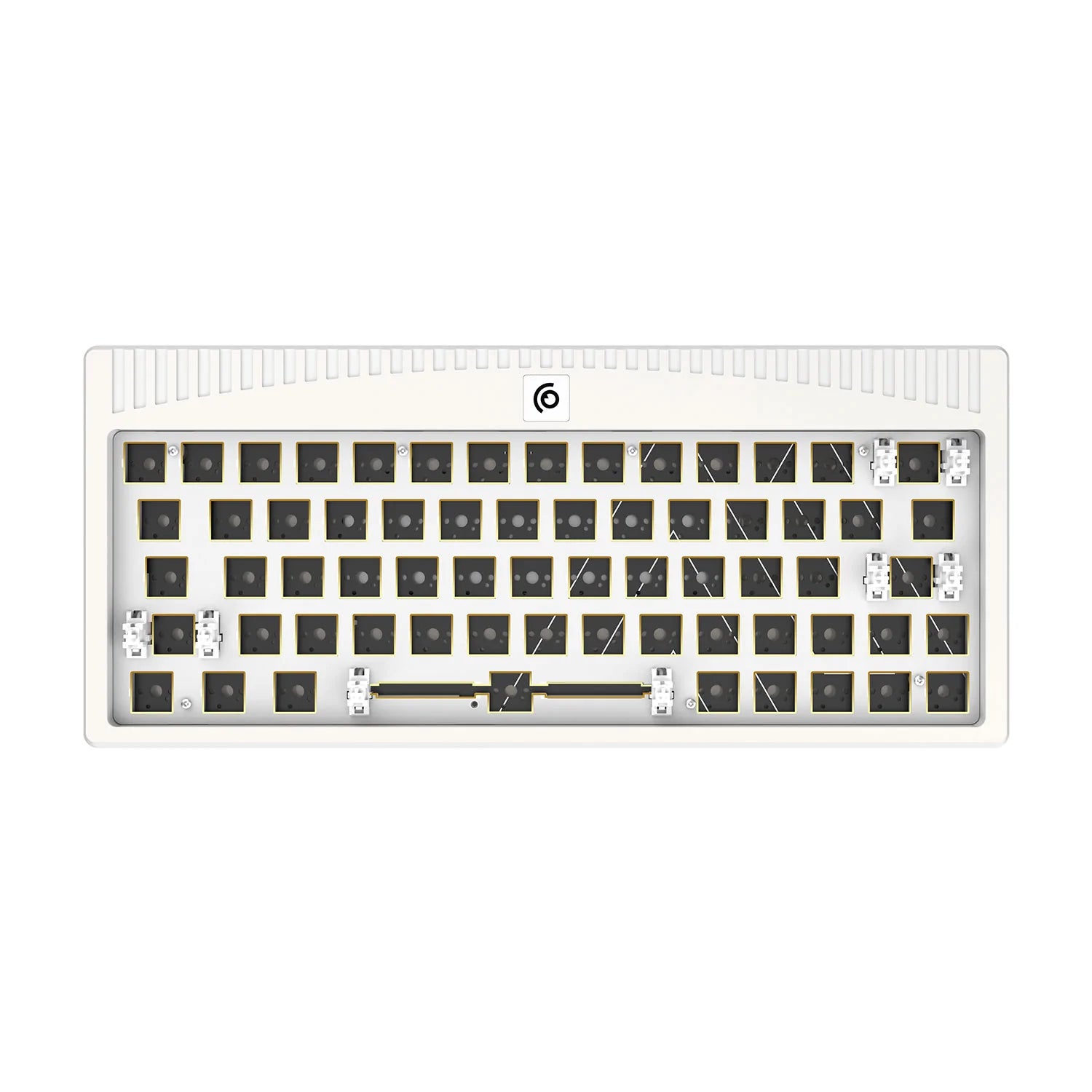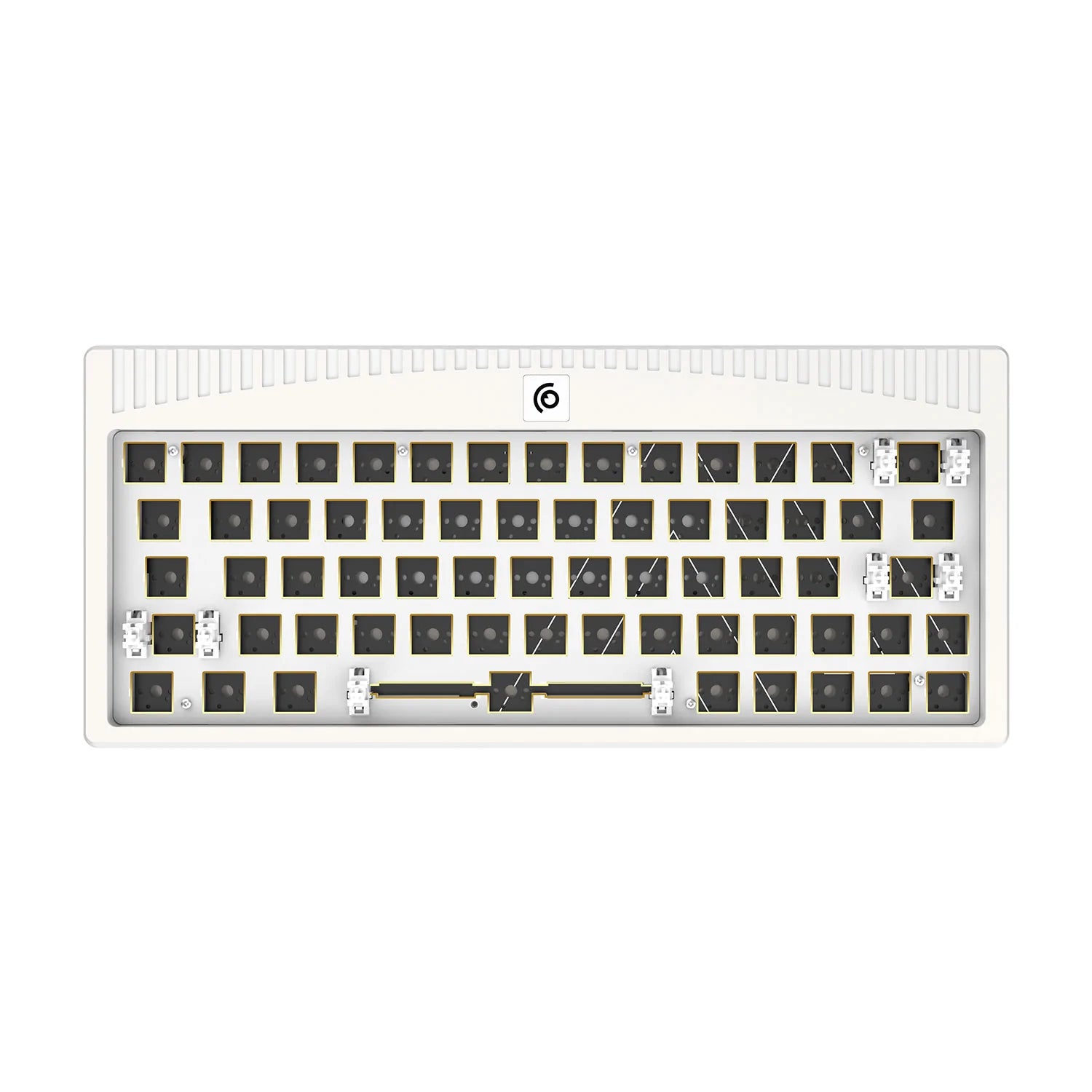 64% Anodized Aluminum Mechanical Keyboard DIY Kit
CNC Anodized aluminum outer case and immersion gold PCB
Double EVA insulation layer and flexible fibreglass plate
Tri-mode Compatible: Mac/Win System, Bluetooth 5.0/USB-C/2.4G
Programmable layout
RGB Dynamic music
Sale price
$171.00
Regular price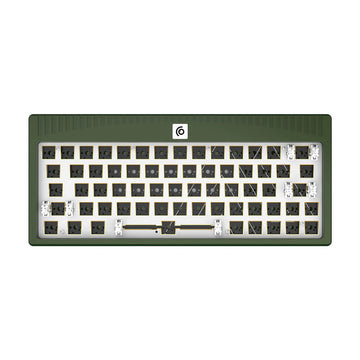 CIDOO ABM648
PRODUCT INFORMATION
Product Feaftures
64% Anodized Aluminum Mechanical Keyboard DIY Kit
CNC Anodized aluminum outer case and immersion gold PCB
Double EVA insulation layer and flexible fibreglass plate
Tri-mode Compatible: Mac/Win System, Bluetooth 5.0/USB-C/2.4G
Programmable layout
RGB Dynamic music
ABM648 Mechanical Keyboard DIY KIT
This kit is designed for the ultimate geek gamer. It provides a solid and reliable setup for an advanced tactile and visual experience. Build your mechanical kingdom and take your gaming to the next level!
This product is CNC-machined from aluminium and anodized for a vivid, classy finish. It provides excellent corrosion resistance and a color that will never fade.
The king of the performance
The powerful PCBA in this super high performance device is responsible for custom key commands, custom RGB settings, and more. It uses an immersion gold process for anti-oxidation, long life, and strong conductivity, resulting in faster transmission speeds. It also utilizes the latest Bluetooth 5.0 technology and a large capacity rechargeable 4000mA lithium battery for longer battery life, low energy consumption, and extended range operation. It even supports multiple connection profiles and saving settings for up to three devices.
Hot-Swap PCB with RGB Lightning
The CIDOO ABM648 PCB is hot-swappable, allowing you to install or change cherry-style switches (3 pins and 5 pins) without soldering. It also has a programmable layer.
Bluetooth 5.0/2.4G USB-C Tri-mode
This device is compatible with Windows, macOS, iOS, and Android operating systems. It uses Bluetooth 5.0 technology, which offers lower power consumption and longer-range operation. Additionally, it can be paired with up to three devices at once.
Three color option
Even in a vibrant time, we can still search for the most timeless main colors to bring out the feeling of beauty. Glacier White is soft and understated, yet still remarkably stunning. Imperial Coffee conveys the utmost sophistication. Grass Green is a tranquil turquoise shade that brings a calming effect to an otherwise bustling city.
Superior sound insulation and shock resistance
Our typing experience is the best possible thanks to our premium components. We have an EVA insulation layer combined with a metal base to give a quiet user experience. Additionally, a strong and flexible fiberglass plate resists deformation and creates a unique typing sound profile.
RGB Lightning
We hope to do all we can to support your customization. Our programmable layout allows you to create macros and specially tailored keymaps, making it easy to optimize your keyboard for gaming, work, or leisure activities. You can even use our powerful music rhythm software to make your keyboard dance in time to the music. Enjoy the beauty of the night!
Programmable Layout & RGB dances with music
18 different RGB lighting modes to choose from.
FN+I
Static, Single-on, Single-off, Rotate, Scroll, Roll
FN+O
Fall, Colorful, Glitter, Ripples, Explode, Launch
FN+P
Breath, Outward, Spectrum, Pulsate, Flow, Tit
TECHNICAL DETAILS
Keyboard Size
30.5 x 13.3 x 4.3 cm
Package Size
33.7 x 16 x 8 cm
Case
64% Anodized Aluminum case
PCB
Immersion gold Hot-swap PCB with RGB (5 pin & 3 pin)
Stabilizers
Custom-made stabilzer
Case Form
AMB648 PCB case
Battery
4000 mAh Rechargeable lithium battery
Connectivity
Tri-mode: Bluetooth, 2.4G, Wired
Inside the Box
1 x C648 DIY Kit
1 x 1.8m Type-C Cable
1 x Bag with tools
1 x User Manual
Keyboard Contains:
1 x Anodized Aluminum Case
1 x PCB (ANSI)
1 x Fibergalass plated
2 x Case foams
4 x Stabilizers
1 x 4000 mAh Rechargable lithium battery (installed)