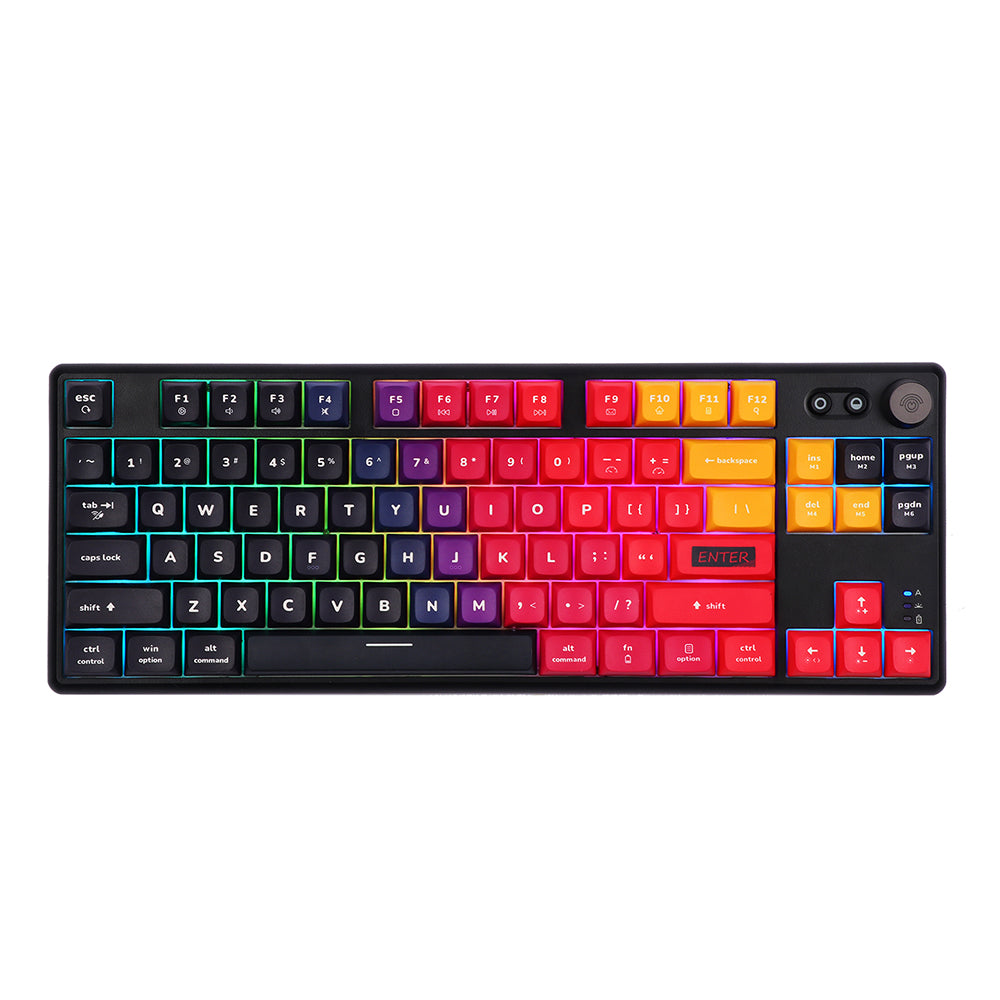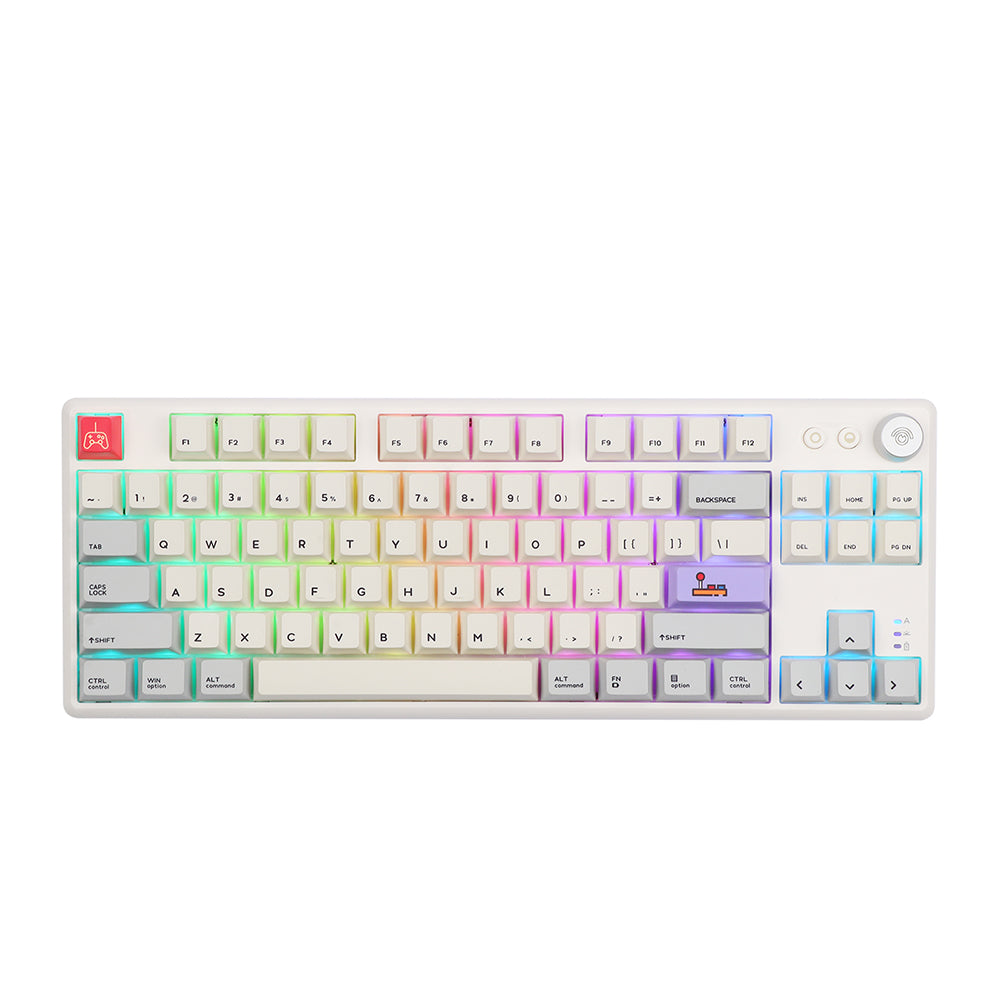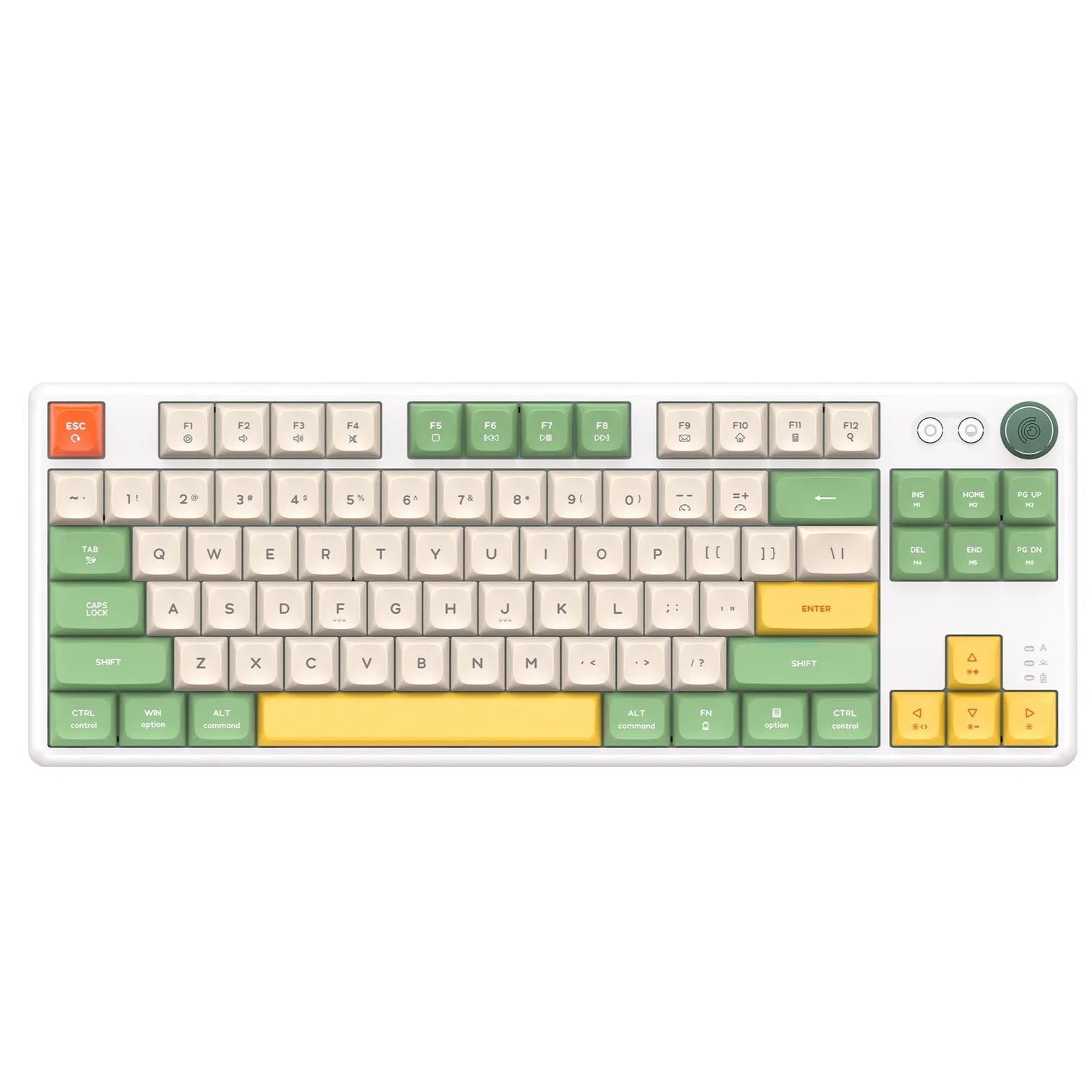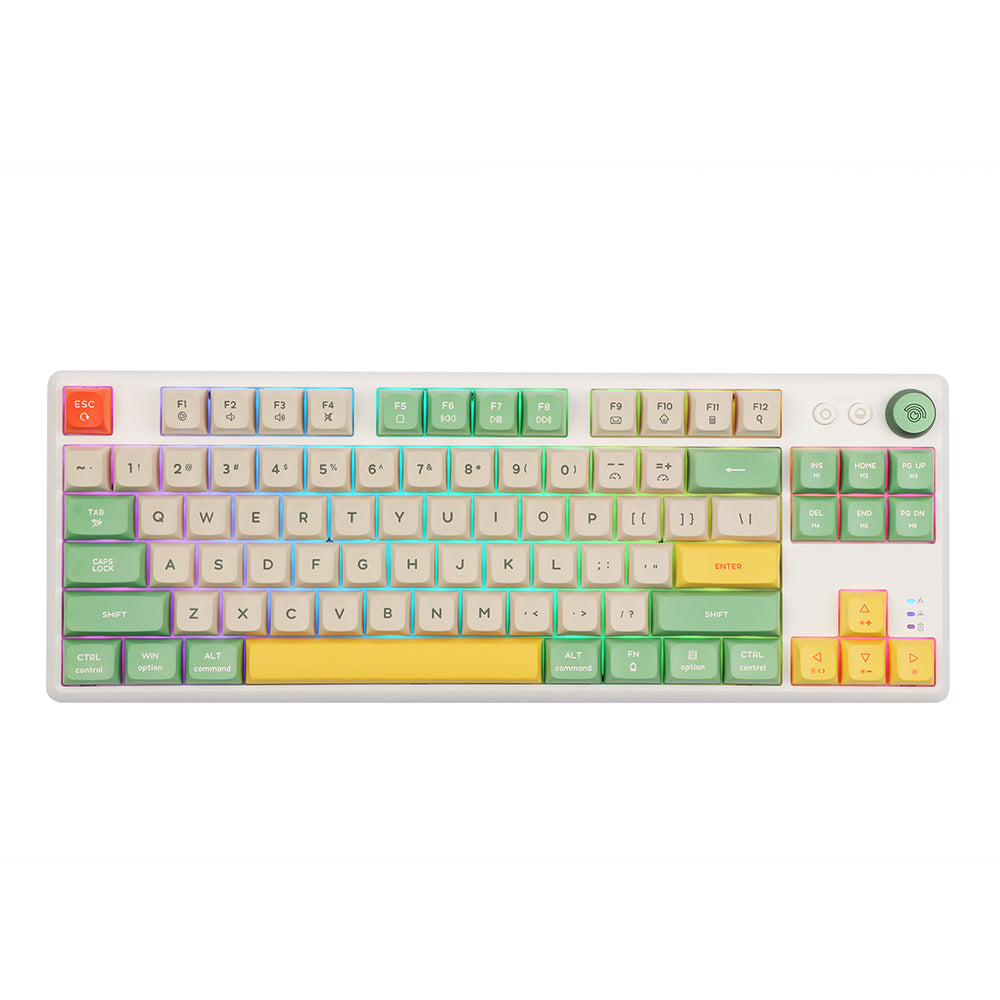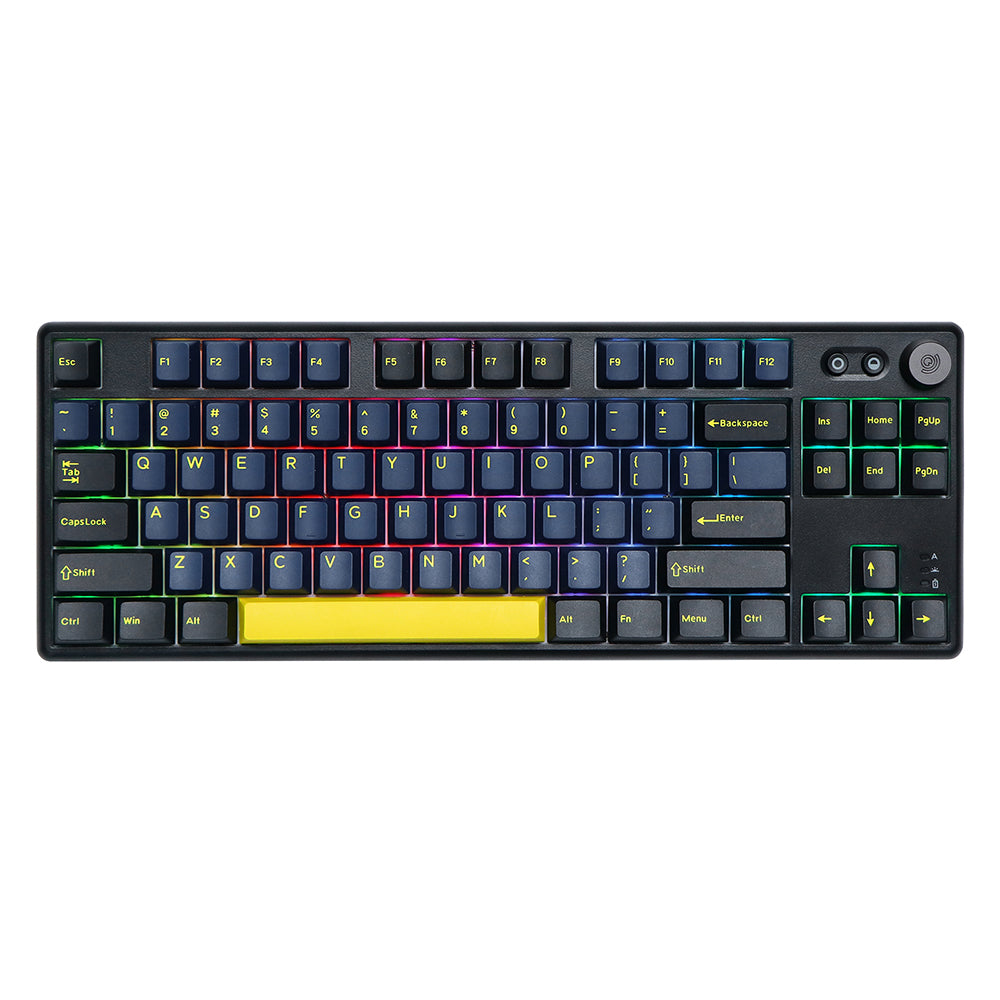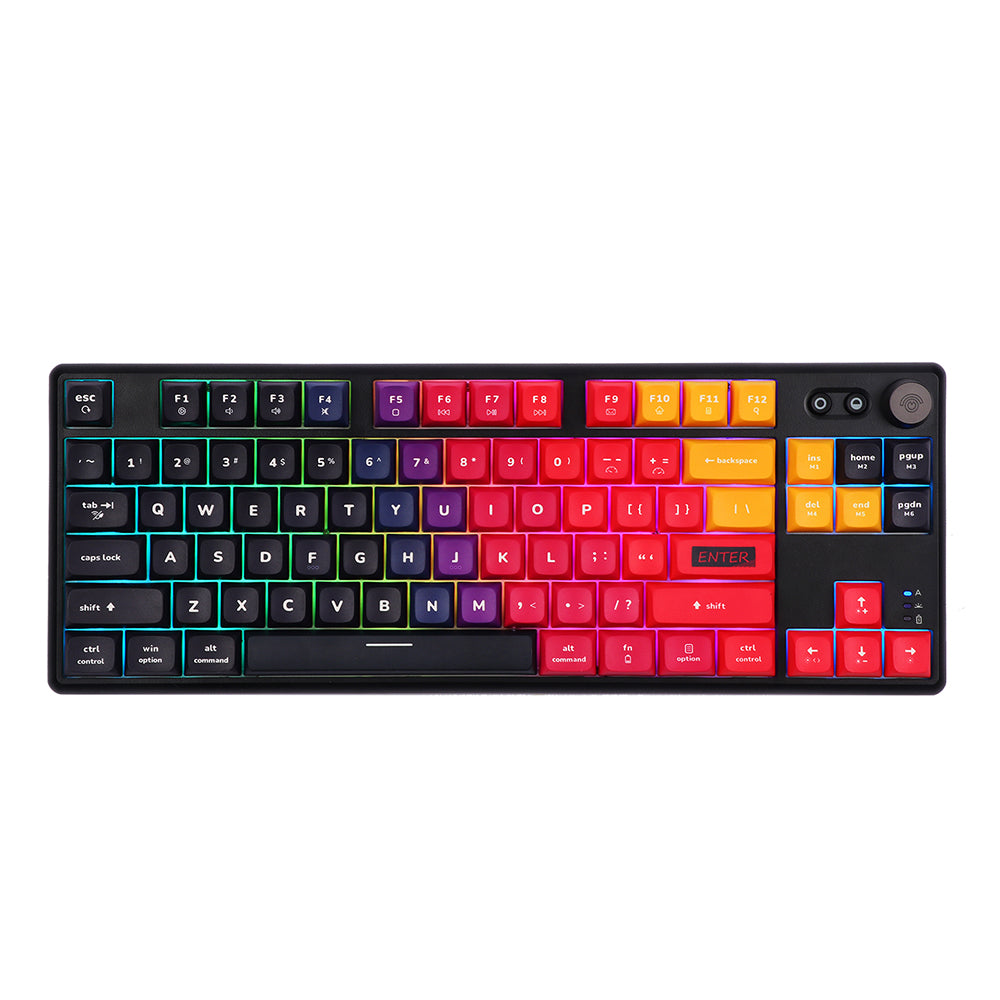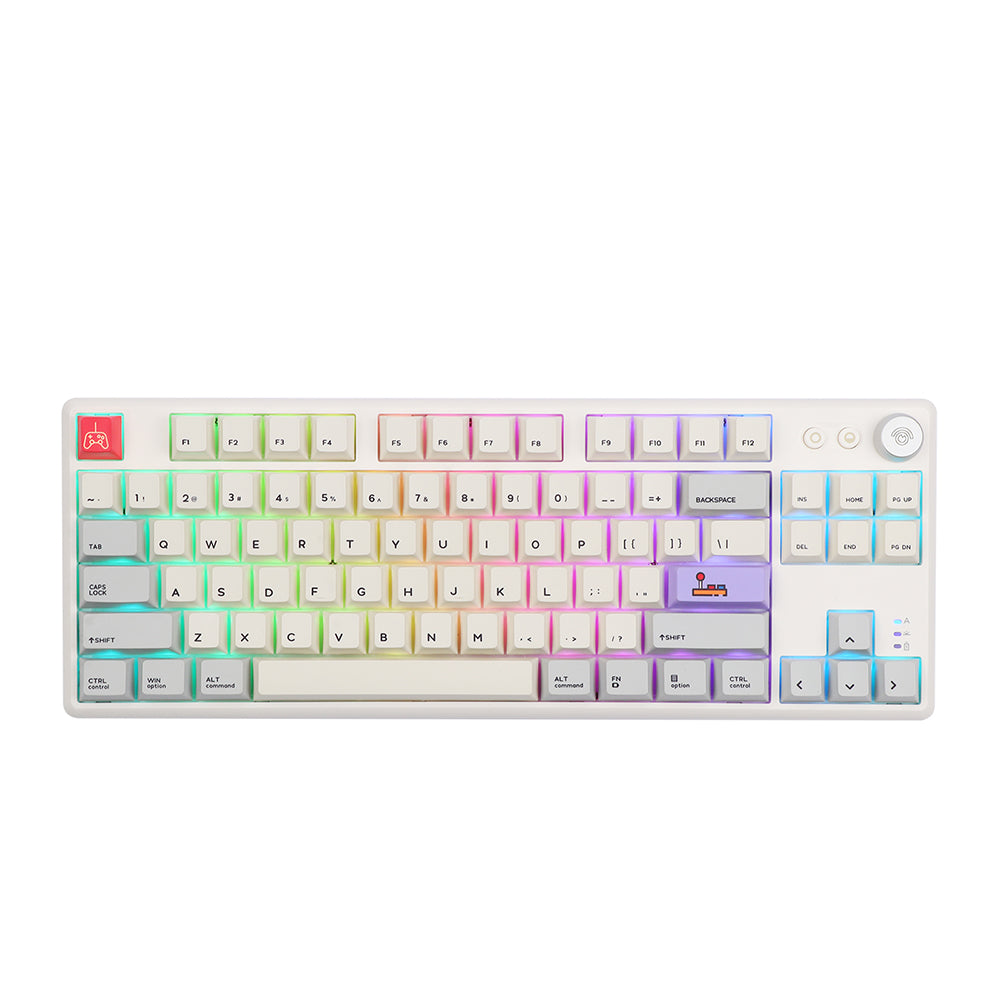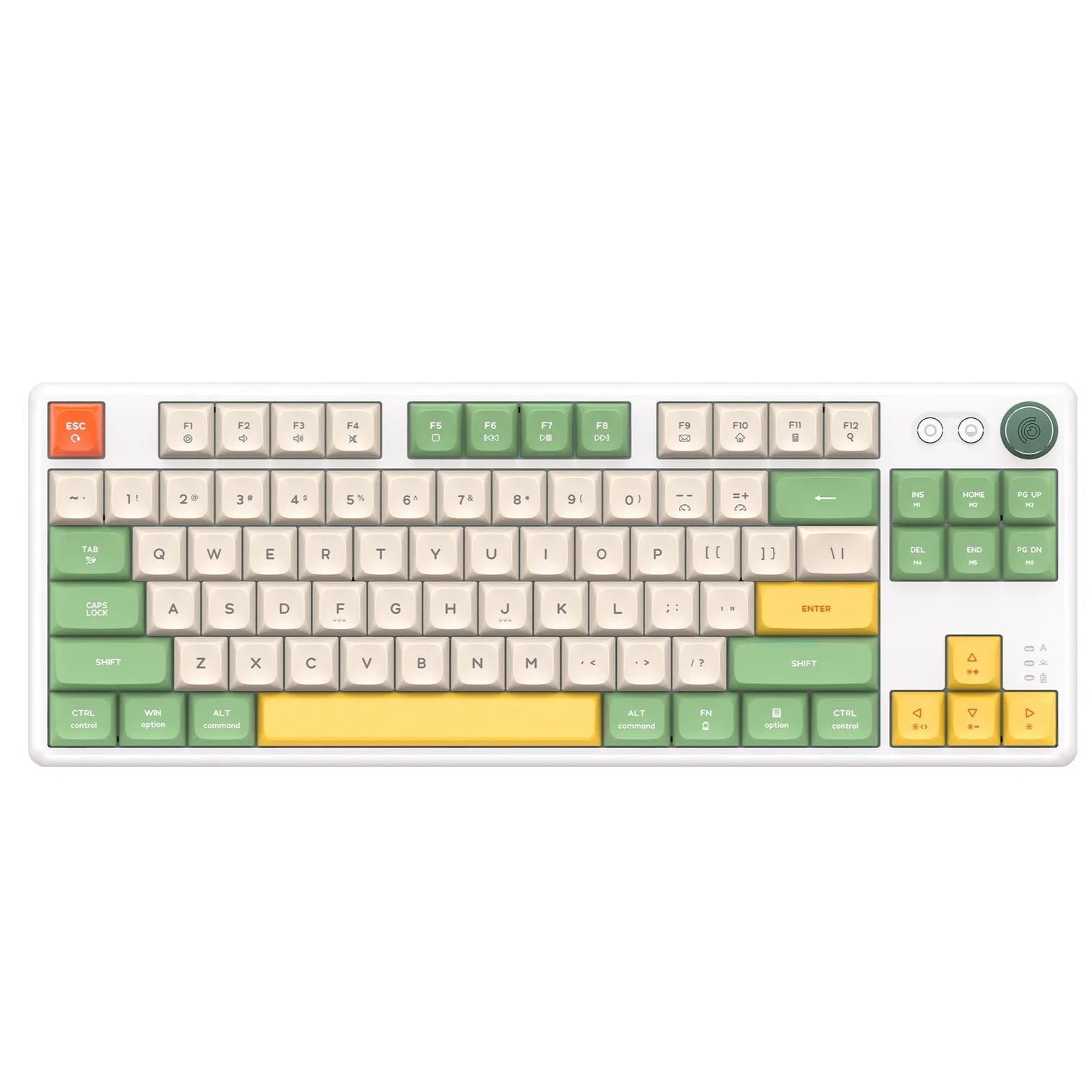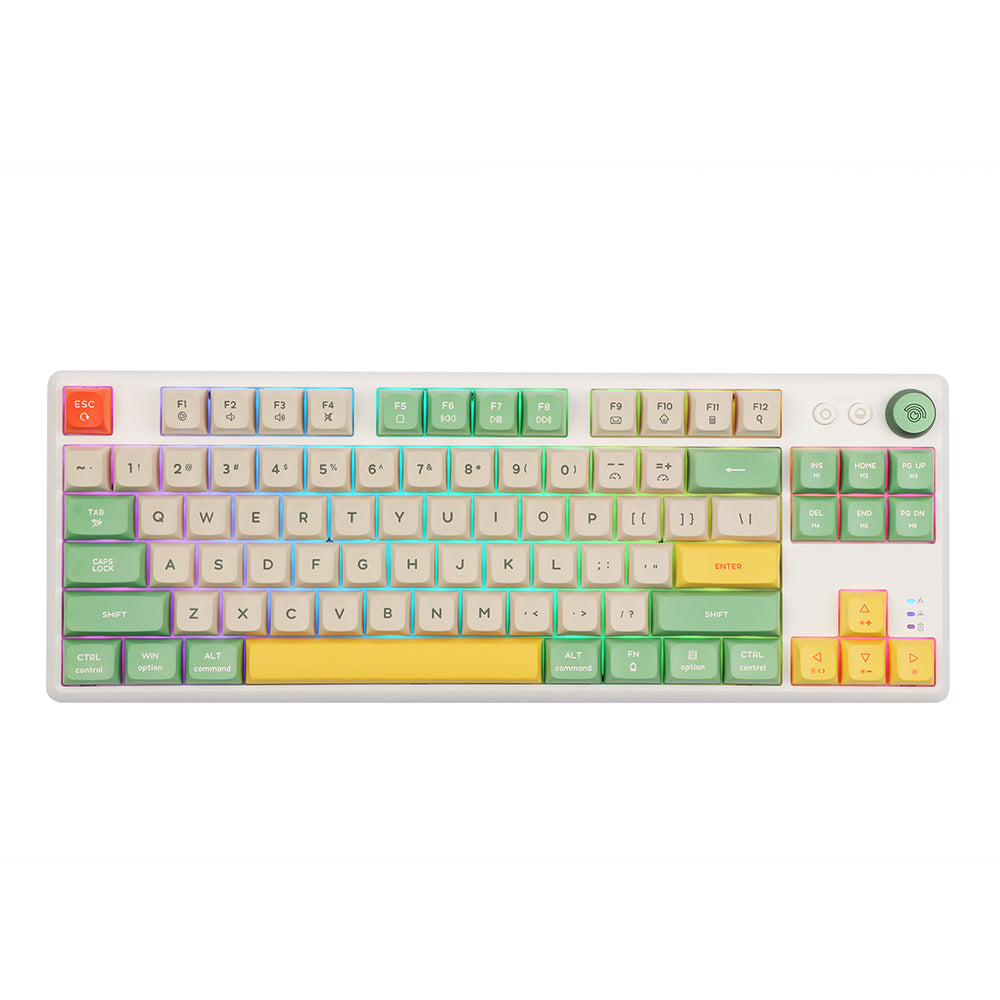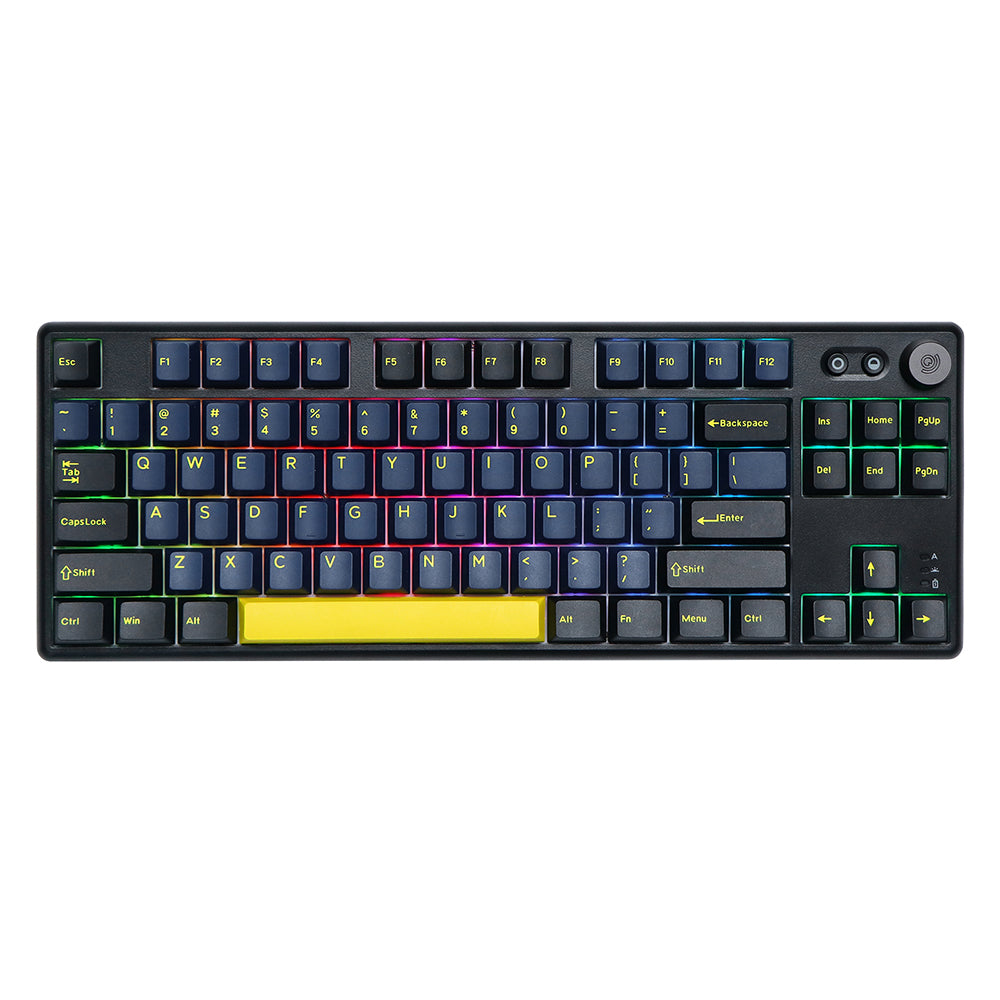 TKL MULTIMEDIA MECHANICAL KEYBOARD TTC SWITCH
KDA profile keycap with ergonomic curve design
TTC hot-swappable axle seat with optional TTC mechanical switches
A audio feast, excellent noise cancelling
Mac/Win System, Bluetooth 5.0/USB-C/2.4G Tri-mode.
RGB with Dynamic music functions
Sale price
$149.99
Regular price
White (New Driver)- Cherry Profile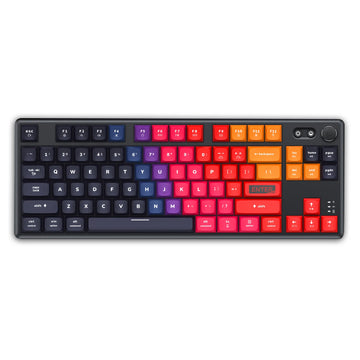 CIDOO ABM084
PRODUCT INFORMATION
Product Feaftures
TKL MULTIMEDIA MECHANICAL KEYBOARD TTC SWITCH
KDA profile keycap with ergonomic curve design
TTC hot-swappable axle seat with optional TTC mechanical switches
A audio feast, excellent noise cancelling
Mac/Win System, Bluetooth 5.0/USB-C/2.4G Tri-mode.
RGB with Dynamic music functions
TKL MULTIMEDIA MECHANICAL KEYBOARD
There is a mysterious power with immense energy behind the CD702s. Its unique structure includes knobs, and its design features a comfortable hanging waist with bold, contrasting colors to make it unforgettable. We have taken comfort into account while still maintaining the fun of being daring and creative.
Configuration is the core and soul of a mechanical keyboard. We show its unique temperament through our ingenious configuration solutions.
Engineers are experimenting with innovative ways to reduce noise, combining technology and sound design. Both the bottom and core are made of PORON cotton. After careful calculation, the right size is selected to match the inner structure, providing an elevated auditory experience.
KDA Profile
Five-sided Dye-Sublimation PBT Keycaps (TTC only)
Made of high-quality PBT material and oil-resistant coating, the typing feel is excellent, and it is not easy to accumulate dirt. Five-sided Dye-Sublimation technology allows five colors to penetrate keycaps simultaneously for up to ten years of life.
Carefully calibrated pre-lubed stabilizers
For higher playability, the special keys are carefully debugged and feel silky. Tension-rich satellite axes color application, ingenious polishing of materials and craftsmanship, and excellent presentation of technical specifications.
TTC Hot-swappable sockets x TTC mechanical switches
We offer six types of switches for you to choose from. The highest configuration version uses TTC pre-lubed mechanical switches with TTC hot-swappable sockets that have 10,000 hot-swap times (most other seats only support 1,000-2,000 times). We want to give you a more durable mechanical keyboard.
TTC Flame Red
Linear Switch
45G force
4.00mm travel
TTC ACE
Linear Switch
60G force
4.00mm travel
TTC Speed Silver
Clicky Switch
45G force
3.40mm travel
TTC Gold Pink
Tactile Switch
37G force
4.00mm travel
Kailh Box White
Clicky Switch
50G force
3.60mm travel
Gateron G Pro Yellow
Linear Switch
50G force
4.00mm travel
Magnificent LED Lightning
The switch uses a Surface Mount Technology LED, so it is installed on the Printed Circuit Board and not on the switch itself. The LED does not go through the center of the switch but instead, it is routed through a light tunnel on top of the switch. The LED is quite small, however, the brightness it produces is impressive.
Programmable Layout & RGB dances with music
18 different RGB lighting modes to choose from.
FN+I
Static, Single-on, Single-off, Rotate, Scroll, Roll
FN+O
Fall, Colorful, Glitter, Ripples, Explode, Launch
FN+P
Breath, Outward, Spectrum, Pulsate, Flow, Tit
Media Knob with programmable functions
Quick Tact Switch + Dual Mode Aluminum Knob
Default
MoveNext/MovePrevious, Volume knob/Sound off
User-defined
Adjust brightness and light mode
TECHNICAL DETAILS
Keyboard Size
36.0 x 13.2 x 4.3 cm
Switch
TTC / Gateron / Kailh selected on order
PCB
TTC hot-swap PCB with RGB (5 pin & 3 pin)
Stabilizers
Custom-made stabilzer
Keycap
KDA Profile Five-sided PBT Dye sublimation
Switch Transmission Speed
0.01 ms
Battery
3000 mAh Rechargeable lithium battery
Mid-layer
Double PORON case foam
Inside the Box
1 x ABM084 Keyboard
1 x Type-C Cable
1 x Bag with tools
1 x User Manual
The product is very good.
I like the feeling of typing.